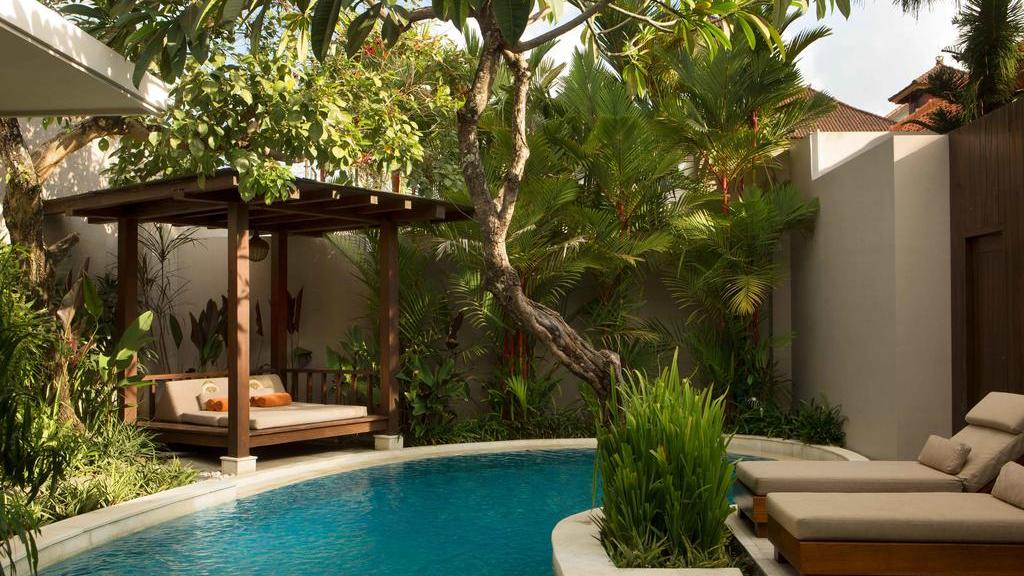 Striking the perfect balance between adventure and relaxation, Bali offers travellers the choice to explore the great outdoors, discover verdant landscapes and completely unwind in the tranquil surrounds. Bali villas are the ideal accommodation for families seeking an amazing tropical escape. Offering the ultimate in privacy, service and value for money, these Bali villas provide families a spacious and comfortable sanctuary right in the heart of Bali's most popular regions. With some villas even offering private pools, butler service and onsite chefs, families can experience luxury at its finest. Here are 4 amazing Bali villas for families.
Peppers Seminyak
Set amongst four hectares of lush gardens and lotus ponds, Peppers Seminyak is an incredible villa for families. Featuring 1, 2, 3, 4 and 5 Bedroom Villas catering for up to 14 guests, Peppers Seminyak provides the ultimate in accommodation for large groups seeking an amazing villa sanctuary. Featuring a suite of world class facilities including restaurants, swimming pool and day spas, the villas are also offer babysitting services. While the villas themselves are complete with luxury features to make you feel like royalty, the accommodation is surprisingly affordable and offers reduced rates for children under the age of 12. The perfect choice for large families seeking that little bit of added luxury at an affordable price, Peppers Seminyak is the ultimate villa for you.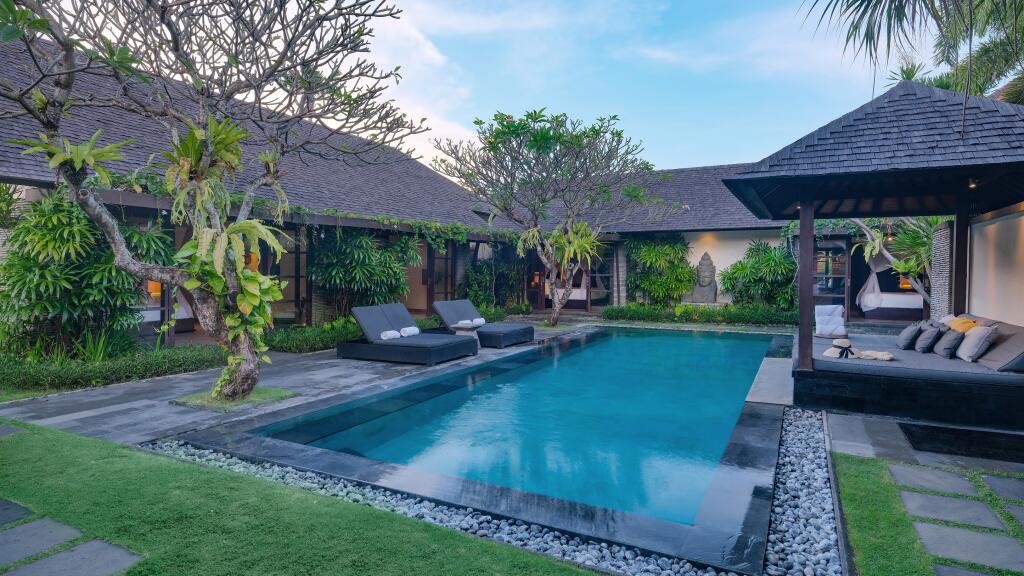 Alaya Deduan Kuta
An exclusive boutique retreat located in the heart of Kuta, Alaya Deduan Kuta is an incredible family friendly villa that captures the true essence of Balinese culture. Featuring spacious 1, 2 and 3 bedroom villas each with their own private pool, guests can enjoy floating breakfasts and in-villa BBQs cooked by your very own private chef. The perfect option for those seeking uninterrupted privacy, Alaya Deduan offers families a peaceful accommodation setting away from the hustle and bustle of the city. Just a 5 minute stroll from the beach, families can enjoy days by the water and soaking up that beautiful Bali sunshine.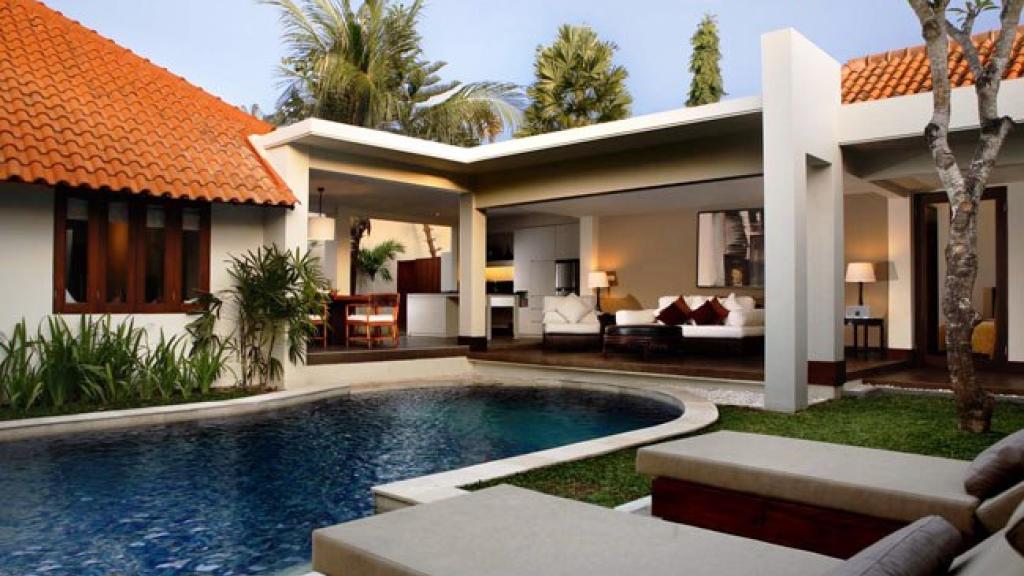 Furama Villas & Spa
Nestled in the expansive rice paddies of Ubud, Furama Villas & Spa offers spectacular family friendly accommodation with panoramic views of Bali's verdant landscapes. With an option of 1 or 2 bedroom villas (catering up to 6 guests), the villas feature private plunge pools and outdoor entertaining areas perfect for making those family holiday memories. Furama Villas and Spa also features a fantastic suite of activities such as Balinese dance classes, wood carving classes, yoga release and bike rentals to provide endless entertainment for the whole family.
Kayumanis Jimbaran
Located on the shimmering southern coastline, Kayumanis Jimbaran offers families a luxurious accommodation experience complete with expansive suites, private pools and state of the art kitchen facilities. Located just minutes from Jimbaran's major attractions including sacred temples, boutique shopping and fine dining, Kayumanis Jimbaran is the perfect place to base your family and explore the islands alluring culture. Offering guests, a plethora of outdoor activities including golf, fishing, market tours, yoga and cycling, the kids will never be bored while on holiday. With an onsite indulgent day spa, and delicious restaurant specialising in authentic Indonesian cuisine, you will never want to leave this amazing Jimbaran villa.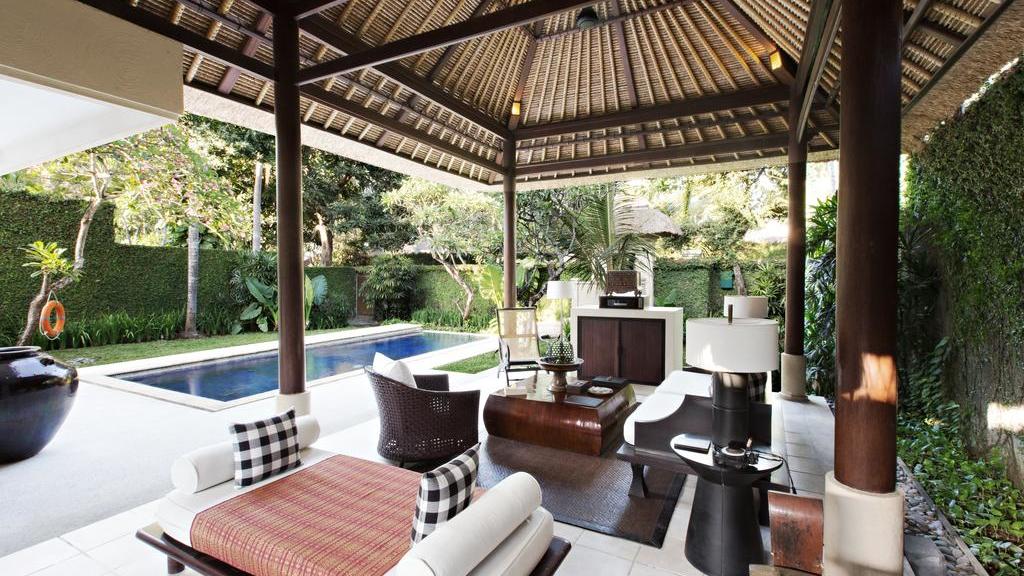 Have you visited any of these amazing Bali villas for families? Let us know in the comments below!
About The Author
Comments