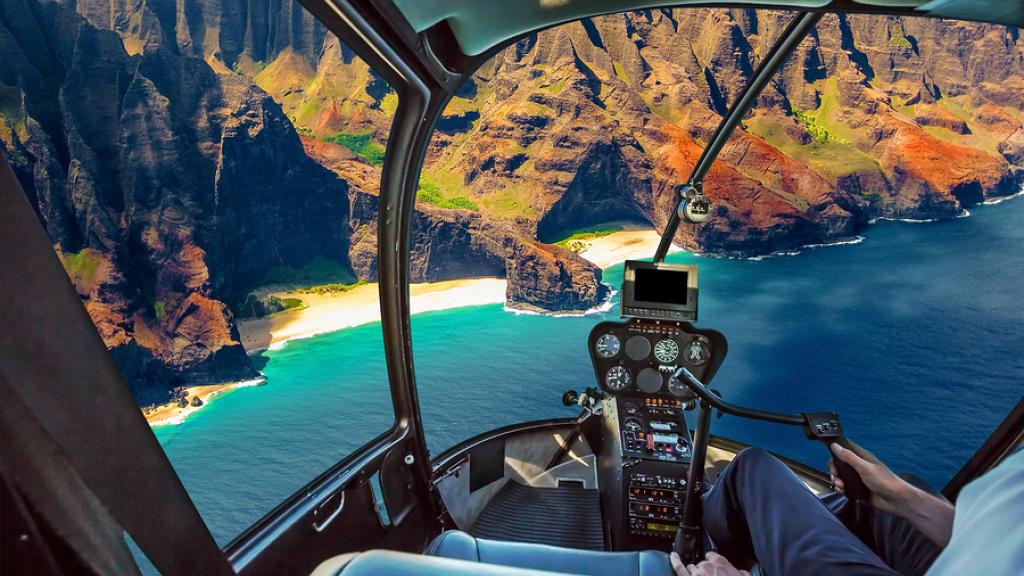 With Hawaii in the headlines for all the wrong reasons this month, many are asking; is it still safe to travel to the Hawaiian Islands?
The short answer is, yes.
According to Hawaii's Governor David Ige, "the bottom line is that there is no reason for travellers to avoid making their vacation plans in the Hawaiian Islands due to safety concerns because of Kilauea volcano."
Those wondering about the reported toxic gases seeping from the active volcano on Kilauea can also rest easy with the Governor and State Department of Health Director issuing a joint statement to relieve concerns.
"Hawaii's air quality is being closely monitored on a continuing basis by scientists, meteorologists and the State Department of Health,
"This team of experts says the air quality in the Hawaiian Islands is safe for residents and visitors, except in the affected areas."
Travellers with ready made plans, or those thinking of flying to the tropical archipelago this winter can be assured (as of the time of writing) that aside from the Volcanoes National Park closure, no flights, tours or accommodations have been affected.
"Travelers can enjoy their vacation experience in the Hawaiian Islands to the fullest, with the only word of caution being that they stay out of areas closed to the public for their own safety," said George Szigeti, CEO of the Hawai'i Tourism Authority.
7 Things To Do in Hawaii Beyond the Volcanoes National Park
1. Hike the Waipi'o Valley - 6.5 miles of cascading waterfalls and verdant valleys. Not recommended for beginners but well worth it for experienced walkers!
2. Scuba deep beneath the waves - One of Hawaii's most popular attractions, head to the west side (Kona) for the best dive spots!
3. Discover Haleakala Crater - If you can't experience active Kilauea, the next best thing lies on Maui - a towering dormant volcano said to offer the world's best sunset vantage point (+ remarkably diverse landscapes)
4. Drive Hawaii's most terrifying road - Single lane (two-way drive) road and perilous cliffs await on Maui's Kahekili Highway
5. Surf the world's most famous waves - Speak with a surf school to book lessons, or hire a board and hit the waves!
6. Test your balance when Stand Up Paddle Boarding - Originally emerging from Hawaii, SUP is a great way to get to know the Big Island coastline
7. Experience the thrill of ziplining - There are quite a few recommended Zipline operators on the island, a thrilling way to discover the archipelagos diverse valleys
Comments