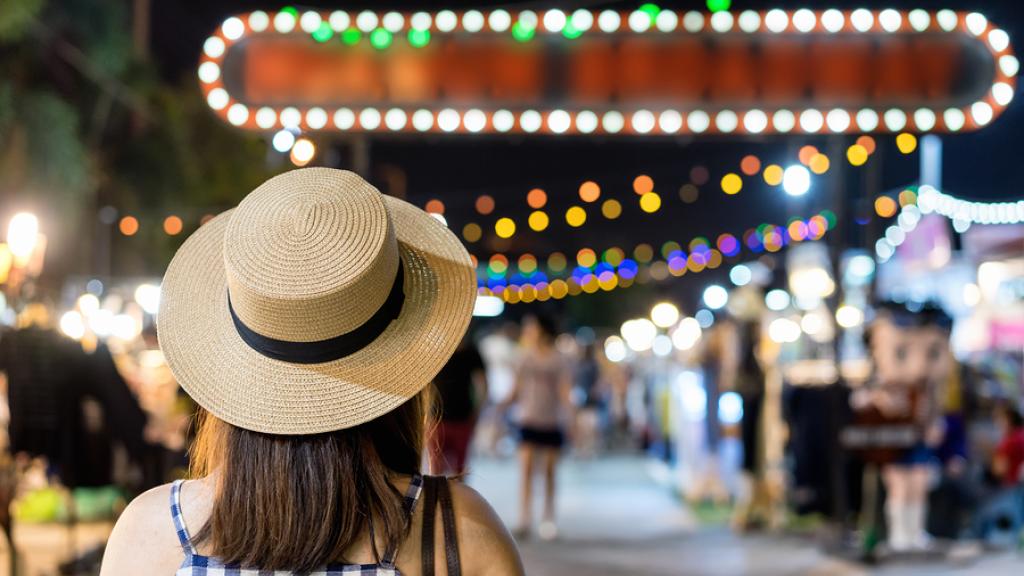 Zip between popular travel destinations by tour bus and you'll return home with an anecdotal overview of the cultures you visited. You'll make some great memories and tell stories of beautiful resorts and unusual foods, a play-by-play of the holiday you planned for.
We love tours and the insight that professional guides can offer, but when heading somewhere new, we always try to dedicate a day or two to directionless exploration. Setting off in the morning, we'll follow labyrinthine streets, peer into shop windows and people watch from local cafes. We'll try unusual street foods and chat to locals, spend time getting lost and learning our way. We might aim to check out an eccentric neighbourhood we heard about on Instagram or find that bar which is said to make the worlds best cocktail, but really these slow days are about experiencing a towns distinct rhythm and beat.
Do as the locals do and absorb the city sounds, sights and patterns that make this place unique - these are the sensations that will be remembered long after the tour guides script is forgotten. These are some of our favourite destination cities to discover on foot.
Hong Kong
Hong Kong (much like these boots) is made for walking. While the sprawling metropolis' scale can be overwhelming, the city's excellent public transport network and pedestrian-friendly design allows tourists to get around with ease. Cable-cars cross islands and the MTR (one of the world's best train networks) will get you wherever you need to go. However for this walking journey, it's the Mid-Levels-Escalator that we recommend.
Climbing nearly 135-metres over a distance of 800 metres, this series of 23 escalators and moving walkways snake up and around hilly Hong Kong. Stopping at 14 entrances through the city, visitors can simply hop on and off at the myriad distinct districts that make this city so unique. Catch up on luxury shopping and duck into local marketplaces. Watch the city's comings and goings below and gaze into apartments as you travel past elevated shops and residences. In this often-humid city, the Mid-Levels-Escalator is the best way to explore on foot.
Kyoto, Japan
Flat, grid-like and compact, Kyoto enjoys ideal walking conditions. While you won't reach all the sites in a day, Kyoto's ancient laneways, parks and temples offer ample opportunity for discovery and cultural exchange. We love the sloping streets of the Ninen-zaka and Sannen-zaka districts lined with traditional storefronts, restaurants and homes. Nene-no-Michi Lane nearby also offers similar scenes or visit the vast Chion-in and Kiyomizu-dera Temples for insight into the country's ancient spiritual practices. With great public transport and a tangled network of lanes, Kyoto is the kind of city we want to get lost in.
Bangkok, Thailand
A city for your senses, Bangkok fuses contemporary design with traditional customs in a seamless composition of colour and Thai life. This sprawling city is almost impossible to wrangle in one visit, there's just too much to experience. For those who are keen to try, the Tourism Authority of Thailand has recently released 15 beautifully illustrated Bangkok walking maps. Discover the foodie districts and the city's best street art, explore ancient temples and local markets all on foot. You can find the (large) pdf with all 15 maps here and the individual maps here.
Hoi An, Vietnam
This UNESCO Heritage Listed town is brimming with European-influenced charm, a feeling you'll recognise instantly when wandering through brightly painted back alleys, colourful markets and past smiling food Banh Bao vendors. Stop and chat with locals in their restaurants and galleries, pop into artisanal workshops and down lanes filled with lanterns. Explore the Chinese and Japanese influenced Old Town, traditional tea houses and peaceful local streets. Hoi An offers surprises and secrets in every nook and it's our pick for your next walking tour.
Have you visited any of these destinations? Tell us about your favourite place to wander on foot in the comments below!
Comments