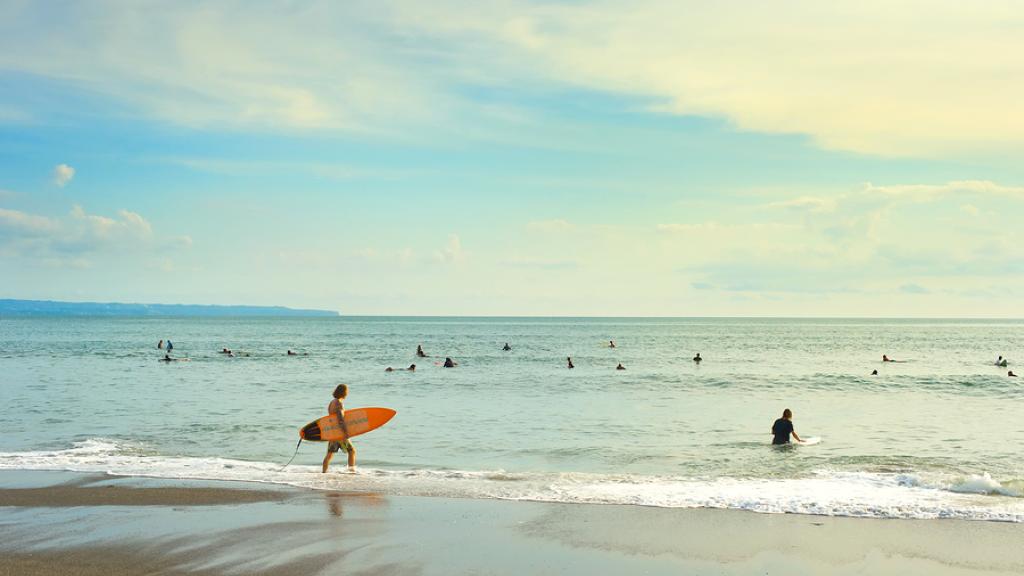 Dive beneath the picture perfect beach holiday to find a world of natural wonders, diverse culture and incredible food. We've brought together a few of our favourite holiday destinations and the unique, local attractions that offer an exciting and remarkably different perspective of familiar holiday haunts.
Thailand
Allow the pristine white-sand beaches of Phuket (the long-time favourite Aussie holiday) to lure you to balmy Thailand. Spend a few days indulging in island bliss; bottomless cocktails, dappled waters and lazy afternoons lounging poolside, kayaking glassy waters and enjoying daily massages.
When you've reached peak rejuvenation, pack up and catch a flight up north. Chiang Mai, Thailand's cultural capital, is set among verdant jungle and expertly manicured rice terraces. While some may argue that Chiang Mai draws just as many tourists as it's southern counterparts, this historic city feels different. Sleepy residential backstreets meet quintessential Thai culture; aromatic street vendors (try gai yang grilled chicken and kanom jin rice noodles with curry), centuries-old temples and traditional handcrafts are found in abundance along the vivid streets.
Spend your time in Thailand's north wandering the eclectic markets, taking local cooking lessons and supporting native wildlife in their rehabilitation at authentic animal refuges (be sure to do your research though, as many make business by deceiving tourists). Embark on a guided trek through the lush jungle and spend time eating your way through this irresistible region, food being the best way to get to straight to the heart of Thai culture.
Hawaii
Recognised the world-over for it's stunning beachside resorts, unparalleled surf culture and unique Polynesian-American cultural fusion, it's fair to say that Hawaii has a lot to offer the first-time visitor.
If you're returning however, you might like to take a short break from the swim-up bar and discover some of the tropical archipelago's raw beauty. On Oahu, take a short drive from Honolulu to Maunawili Falls. Just a three-mile return walk through lush forest and expansive coffee plantations, this is a real local favourite. For the scuba-divers among us, discover the Corsair Airplane wreck found 100 ft down from Portlock on Oahu. The plane was ditched during an exercise in 1946 and now lies home to the native marine life and visiting divers.
Bali
Year-on-year we flock to Bali's sultry beaches and tropical bars; it's an Australian holiday paradise, and one that shows no sign of losing its appeal. We love the calm bays, renowned surf and leisurely pace of life on Bali's unhurried streets.
Still, Bali offers visitors incredible natural experiences beyond the sand, ones which we strongly recommend travellers seek out. Ocean caverns like the majestic Suluban Cave near Uluwata Temple is absolutely worth braving the crashing waves while the Angel's Billabong in Nusa Penida is a natural infinity pool to rival the island's resorts.
Then head inland, towards the remarkable Mount Batur volcano. Avoid the crowds and drive to the isolated village of Pinggan where you'll be privy to an extraordinary panorama overlooking the natural attraction - one which forgoes the need to elbow other tourists for an uninterrupted picture.
Gold Coast
Drawing over a million visitors each year, the Gold Coast theme parks are a major attraction for the sunny region. Beyond the thrills, it's the long stretches of golden sand and towering skyscrapers along iconic Surfer's Paradise which are called to mind when planning a holiday on the beguiling coast.
We love the unique buzz of early morning walks in Broadbeach, the expansive turquoise ocean and growing food scene. However if you're in the area for more than a couple of days, we strongly suggest heading into the lush hinterland beyond the city limits for an entirely new perspective on the glamorous Gold Coast. Find cascading waterfalls, hidden swimming holes and local eateries tucked away up winding mountain roads. We suggest first-timers head to stunning Mount Tamborine, offering beautiful short walks and local cafés set into traditional Queenslander homes.
Comments