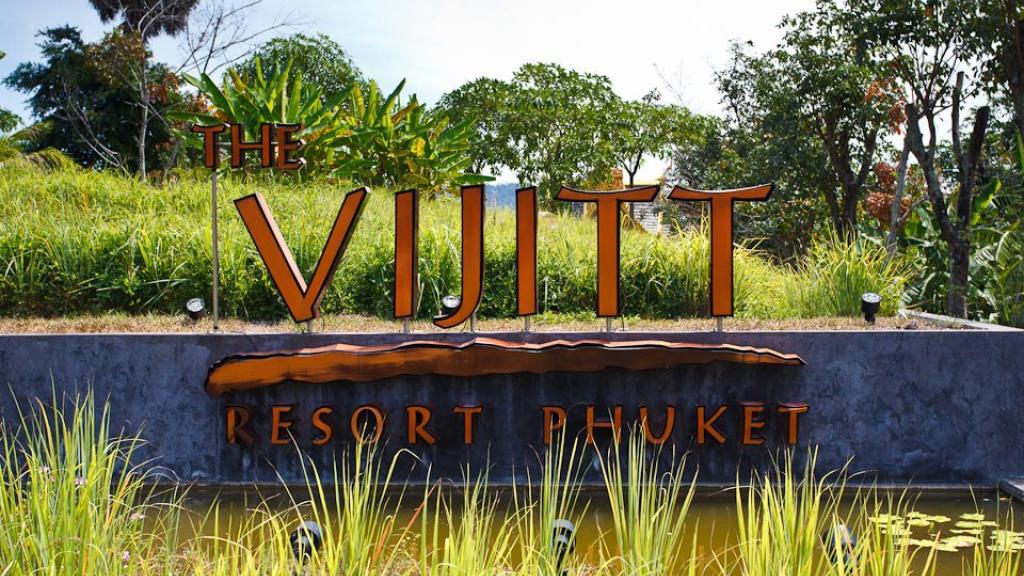 We recently sent one lucky winner on a holiday for 7 nights in Phuket. Amanda from WA had such a great time she wanted to share her experience with you all. Having been to Phuket a number of times before, Amanda has some great tips and fantastic advice to share. Read on to hear from Amanda about her week in Phuket thanks to TravelOnline.
We had a fantastic time in Phuket. Since this was our fourth time there we didn't do much but a lot of relaxing as we had the pleasure of leaving the kids behind this time. We stayed at The Vijitt Resort Phuket, wow what a stunning place we had a two storey villa with a private infinity pool with waterfall, and to the side of the pool was a deck with sun lounges where I spent a lot of my time, reading! The resort is on Friendship Beach which at high tide is lovely but at low tide not so much.
I did do the Thai cooking class at the resort which is really worth doing, I made 5 dishes and then we got to eat them all, the staff were really helpful and delivered the food to our villa so we could enjoy. We also enjoyed a few massages at the V-Spa at the resort which were great, 5 star service that is for sure. The resort is set on the side of a mountain so could be difficult for some people to walk about, we were fine but if we didn't feel like walking just one call to reception and a golf buggy would be waiting outside your door to take you to either restaurant or reception.
We hired a motorbike and travelled from the resort to Rawai Beach and Chalong Pier most days, having a bike is the best way to get about from the resort as it isn't really walking distance to either of these places and if you wanted to get out and about it is the most economical way, as a trip one way in a taxi is about 200 baht and the bike was 300 baht per day hired from the resort.
We went to the Phuket town night markets which was amazing!! We had never done that before and the variety of food was amazing and so so cheap, definitely recommend doing the night markets they are only on Saturday and Sunday evening from 4pm to 11pm. Previous trips we had always stayed in Patong, down this end of the island is so very different, very quiet and peaceful, lots of nice restaurants although we did tend to keep going to the same one in Rawai Beach called Nikita's really really lovely setting and food was delicious.
We were originally booked in at the Vijjitt for 8 nights, but I really wanted to do some shopping which from here was hard and we had some friends contact us that were also staying in Patong, so we did actually check out of the Vijitt and went and stayed in Patong for the last 2 nights of our stay.
I would highly recommend this resort, it is peaceful, the staff are wonderful, the only down side for me was the breakfast it was quiet average, however we did eat at the resort restaurant a couple of times for lunch and dinner and they were always very impressive meals.
I would recommend this resort for people who really want to just relax and enjoy the resort surroundings, there is a lot of watersports and boat trips available to do from both Rawai Beach and Chalong Bay Pier, the night life is much quieter than Patong, and since there was the Military Coup on we were on curfew for 5 nights whilst there so perhaps it may have been more lively if that had not been happening at the time.
The resort offers complimentary bus transport to Nai Harn Beach several times a day, and also into Phuket town and Patong but only during the day not in the evening.
A big thank you to Amanda for sharing her experience with us and for providing some excellent tips.
If you'd like the chance to win a travel experience of your own, visit our Competition Page and enter.
Comments