Valentine's Day is just around the corner and while you're scrambling for gift ideas, your other half is dreaming of much more than the same old roses and chocolates. And really, flowers and treats don't really cut it when it comes to gifts for men. So we have a few Valentine's Day gift ideas for you. Basically, it all comes down to the fact that you both deserve a break. After all, spending some quality time together will not only earn you brownie points, but regardless of your budget, we've got Valentine's Day escapes that cost about the same as a meal at a nice restaurant. So skip the stuffed animals and fancy restaurants this year and give the gift of a Valentine's Day you'll never forget.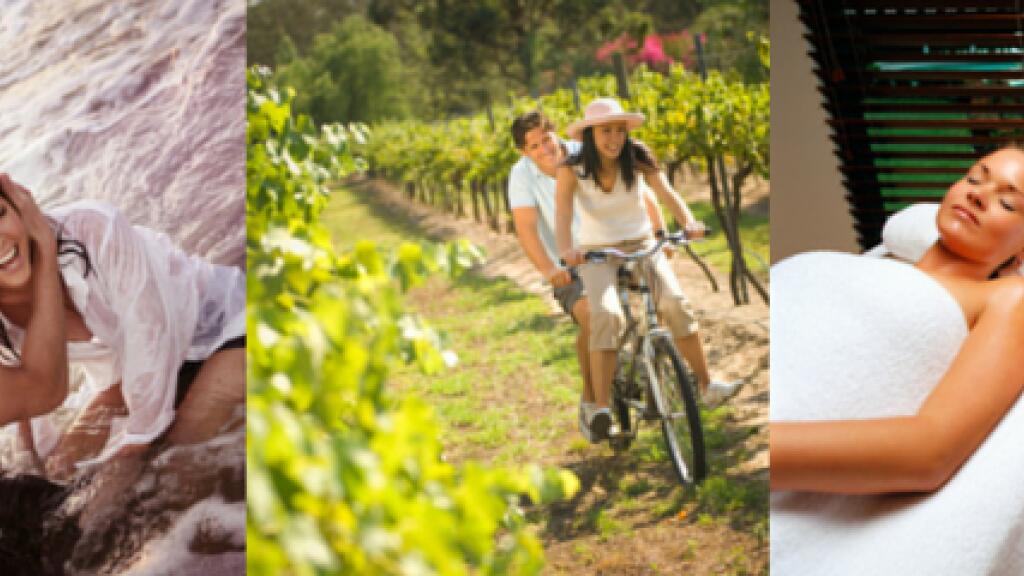 Australia
The Whitsundays
With a number of islands to choose from, you can relax on a budget or splash out spending some quality time together. Enjoy the intimate atmosphere of clear blue water, beautiful beaches and sun-kissed weather right on the shores of the Great Barrier Reef. From incredible snorkelling to sunset cruises, The Whitsundays offer Queensland's most romantic escape.
Hunter Valley
A melting pot of great cheese, gourmet cuisine and some of the country's finest wine, New South Wales' Hunter Valley is a truly romantic getaway steeped in country charm. Fall in love with the region's stunning architecture and history or for couples who are a little more adventurous, there are plenty of great leisure and adventure activities.
Barossa Valley
The charming, rustic atmosphere of South Australia's Barossa Valley is the perfect place to snuggle up this Valentine's Day. Another famous Australian wine region, the Barossa is home to fine food and some of the country's most celebrated wine producers including Penfolds and Wolf Blass. Old buildings and beautiful churches abound, as do in-room spas and cosy log fires.
Cradle Mountain
The spectacular wilderness of Tasmania's Cradle Mountain is the perfect place to reconnect. Whether you want to stay inside wrapped up in each other or are eager to get out and explore, there's log fires, nature retreats and spa treatments to enjoy along with mountain walks and gorgeous horse riding. Utterly romantic whichever way you look at it.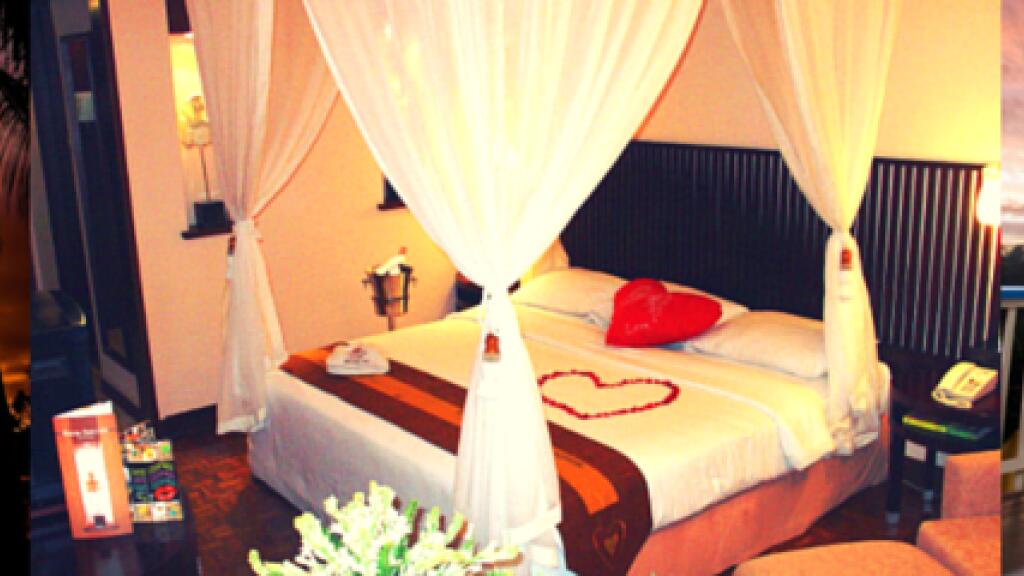 Abroad
Hawaii
Often frequented by celebrities, Hawaii's remote locations, beautiful beaches and ancient volcanoes offer a truly unique and supremely romantic experience. Hop between islands to explore the different environments of Hawaii, Lanai, Maui, Molokai and Kauai or pick your favourite and stay put for a relaxing time together.
Fiji
If you've ever wondered what the Garden of Eden was like, Fiji is about as close as you'll get. A tropical island home to some of the friendliest people on earth, the incredible natural environment and breathtaking snorkelling and diving of Fiji could not be more perfect for a romantic Valentine's Day escape with your one and only.
Thailand
The exotic food and colourful culture of Thailand is as entrancing as your other half and the stunning temples and beautiful beaches are a world away from your daily lives. Famous for its world class day spas, Thailand is the ideal place to indulge in a sensual couples massage and spa treatment, making your Valentine feel truly special.
Comments