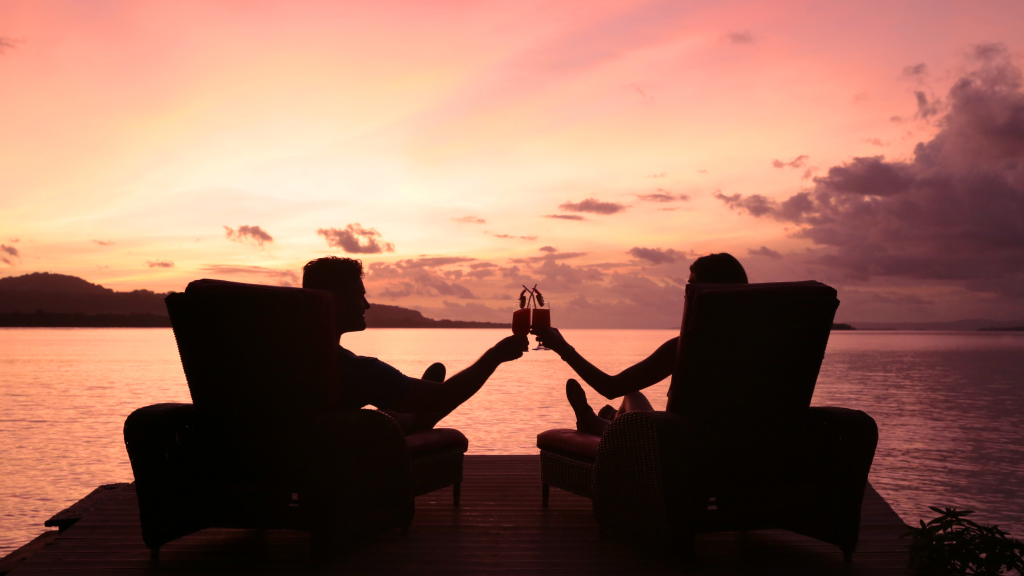 Your wedding day, the happiest day of your life. You feel like you've got the world at your feet and when it comes to the honeymoon – you do! It's a time to steal away together from the madness of the world, the stress of planning the wedding and recover from having that many family members together all at once! You deserve a break to celebrate how madly in love you are and there's no better way to begin your new life together as Mr and Mrs than in an idyllic holiday destination.
Of course your big day is all you've been able to think about and with so much to organise, perhaps your honeymoon hasn't gotten the attention it deserves. Whether you've spent all your money on the wedding and are looking for an affordable yet memorable trip or have plenty left in the bank and are ready to splash some cash for an unforgettable holiday, we're here to help with our top 5 honeymoon destinations.
Tahiti
Tahiti is the land that time forgot…well, almost. The crystal clear waters, pristine white sands, majestic prehistoric mountains and ancient Polynesian culture could almost convince you that modern man hadn't set foot in this paradise. That is of course, if it wasn't for the luxurious resorts and incredible overwater bungalows. Yet even these seamlessly blend into the spectacular landscapes of this tropical garden of eden. Explore unique sand beaches, bathe under cascading waterfalls and marvel at amazing archaeological sites or just relax and enjoy each other's company. Nothing compares to the romance of an overwater bungalow in Bora Bora, except maybe the intimate deserted beaches of Moorea.
Where To Stay
• Hilton Moorea Lagoon Resort & Spa
• Moorea Pearl Resort & Spa
• Bora Bora Pearl Beach Resort & Spa
• Hilton Bora Bora Nui Resort & Spa
• Manava Suite Resort Tahiti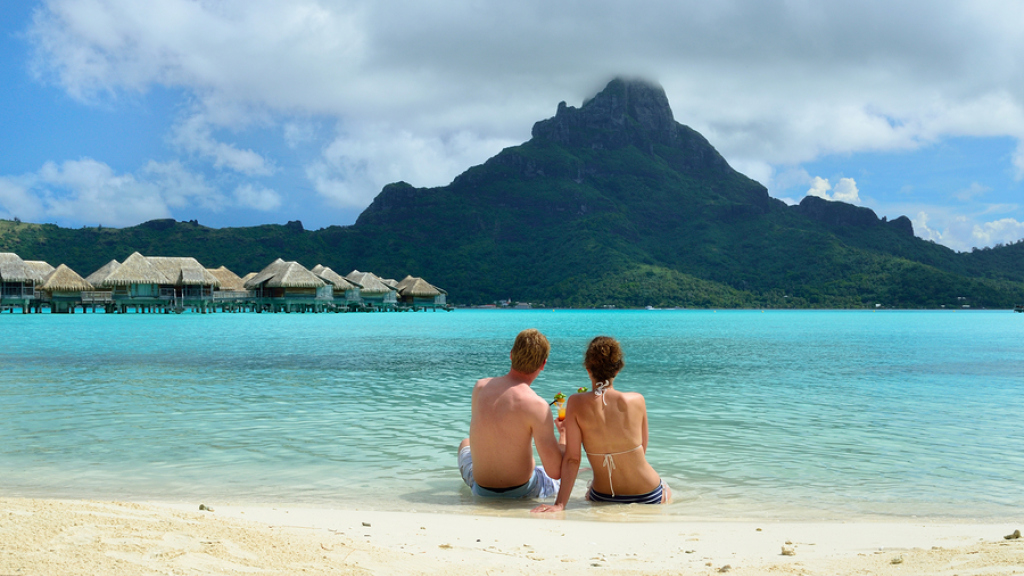 Fiji
Fiji is what honeymoon fantasies are made of: spectacular coral reefs teeming with tropical marine life, lush green fields, picturesque mountain ranges and positively gorgeous beaches. The smiling locals are some of the friendliest people on earth and will be only too happy to celebrate your milestone with you, treating you like king and queen. A visit to a nearby village is a must-do to experience the charming culture of Fiji, which even manages to find its way into the modern resort accommodation with thatched roofs and traditional Fijian style materials – ah, romance. The islands are also surrounded by warm lagoons ideal for swimming and quiet little nature trails that offer incredible views of the Mamanuca Islands. Just hold hands and stroll.
Where To Stay
• InterContinental Fiji Golf Resort & Spa
• Likuliku Lagoon Resort
• Tokoriki Island Resort
• Lomani Island Resort
• Royal Davui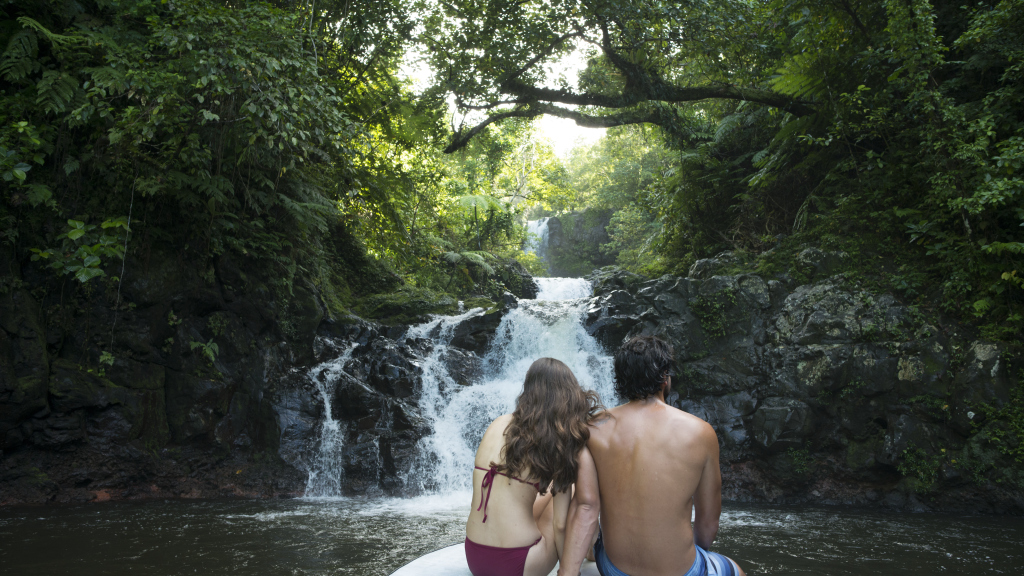 Queensland Islands
Forget about your passport or foreign currency, just pack your best bathing suit and go. A honeymoon in the Queensland Islands is a closer and more convenient option, yet the beauty here is sure to rival the tropical islands of the Pacific. Situated in the heart of the Great Barrier Reef, the warm sunshiney days and spectacular scenery will capture your heart. Kick back and relax with poolside cocktails, couples massages and romantic sunset cruises or get out and explore with an excellent range of activities. Sail a catamaran, kayak the sparkling waters, snorkel or scuba dive. If you really want to do something special, take a helicopter flight over Heart Reef (awww) and out to breathtaking Whitehaven Beach for some champagne and strawberries. This truly is romance at its best.
Where To Stay
• One&Only Hayman Island
• Hamilton Island Beach Club
• Orpheus Island
• Lizard Island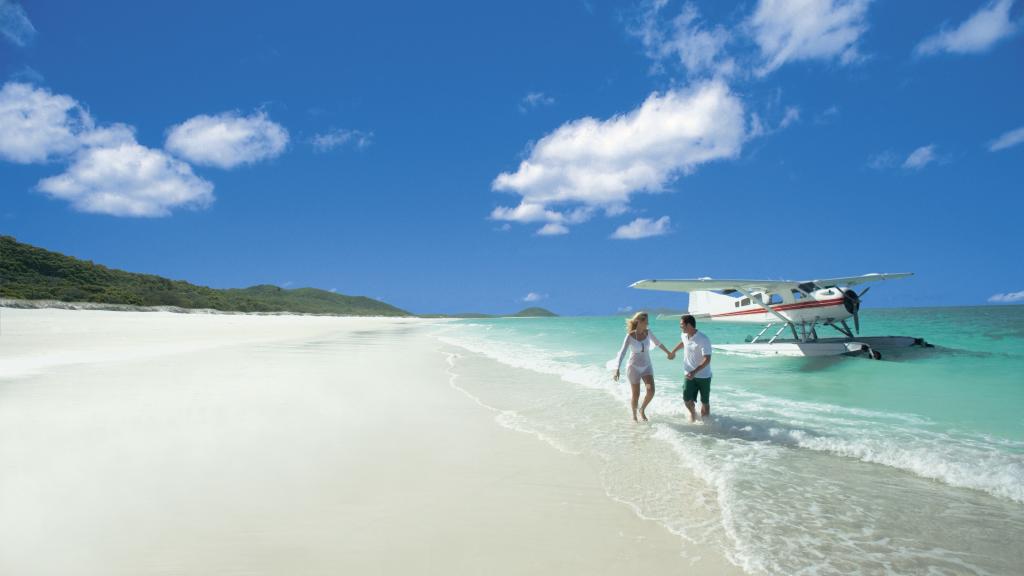 Thailand
One of the best kept secrets of newlyweds the world over, Phuket offers glorious tropical weather, stunning beaches and friendly Thai hospitality. The private island hideaway of nearby Krabi is also a honeymoon hotspot and is located on Thailand's west coast, nestled on the banks of the Krabi River which flows to the gorgeous Andaman Sea. Like something out of an exotic fairy tale, you can indulge in intimate walks along the beach, a romantic evening under the stars or relax in the resort's intimate settings, a world away from the bustle of daily life. Pamper yourselves with a couple's spa treatment or get certified in scuba diving and then explore the deep, your Thailand honeymoon can be enjoyed at your own speed.
Where To Stay
• Indigo Pearl Phuket
• Outrigger Koh Samui Beach Resort
• SALA Phuket Resort & Spa
• The Shore at Katathani
• Centara Grand Beach Resort & Villas Krabi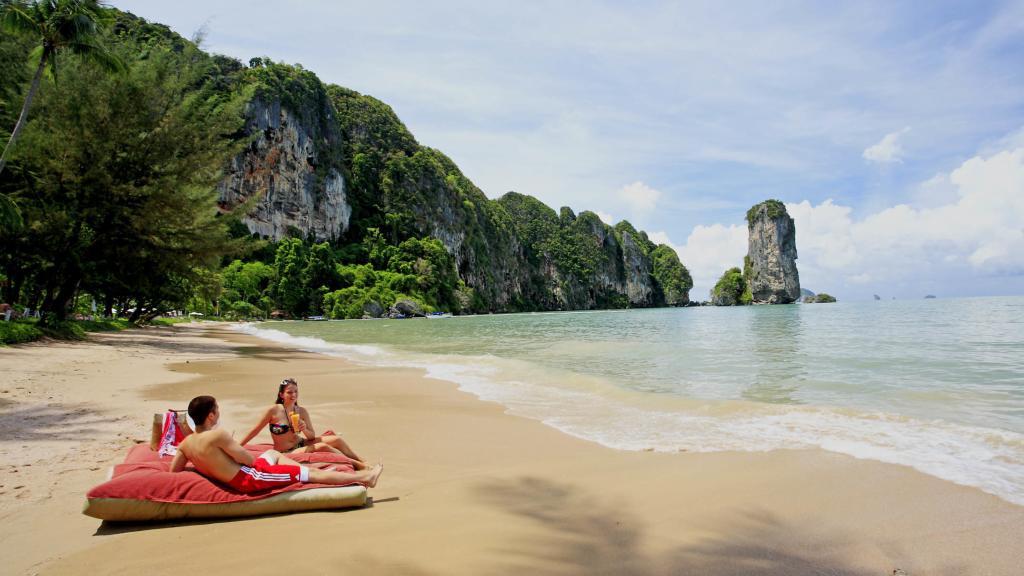 Vanuatu
After all the madness of planning the wedding, slipping into 'island time' in Vanuatu is the perfect way to honeymoon. There's just no denying the romance of this tropical setting. The charming atmosphere created by the friendly locals and their traditional culture combined with the spectacular island landscapes make Vanuatu the perfect place to celebrate your love. Striking the perfect balance between some private time for the two of you and a fun and relaxing time without any responsibilities, Vanuatu honeymoons offer an intimate and sophisticated experience with all the charm of a tropical oasis. There are even a great range of adults only resorts available, meaning your precious time spent together will never be interrupted by screaming kids and if you simply can't keep your hands off each other in the spa, there'll be no little rugrats to bomb dive you. Now that's wedded bliss.
Where To Stay
• The Havannah
• Iririki Island Resort & Spa
• Mangoes
• Breakas Beach Resort
• Sunset Bungalows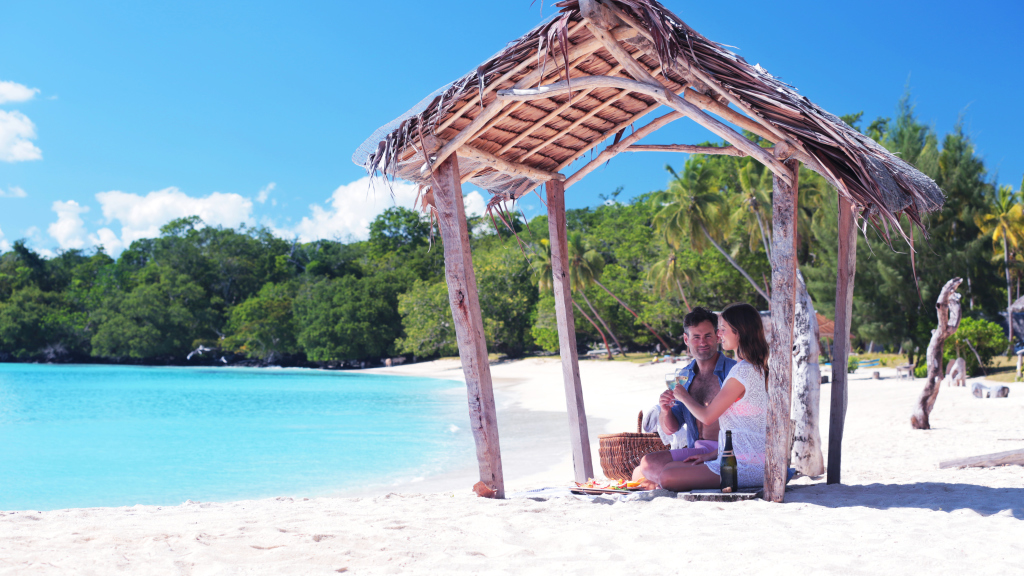 Comments