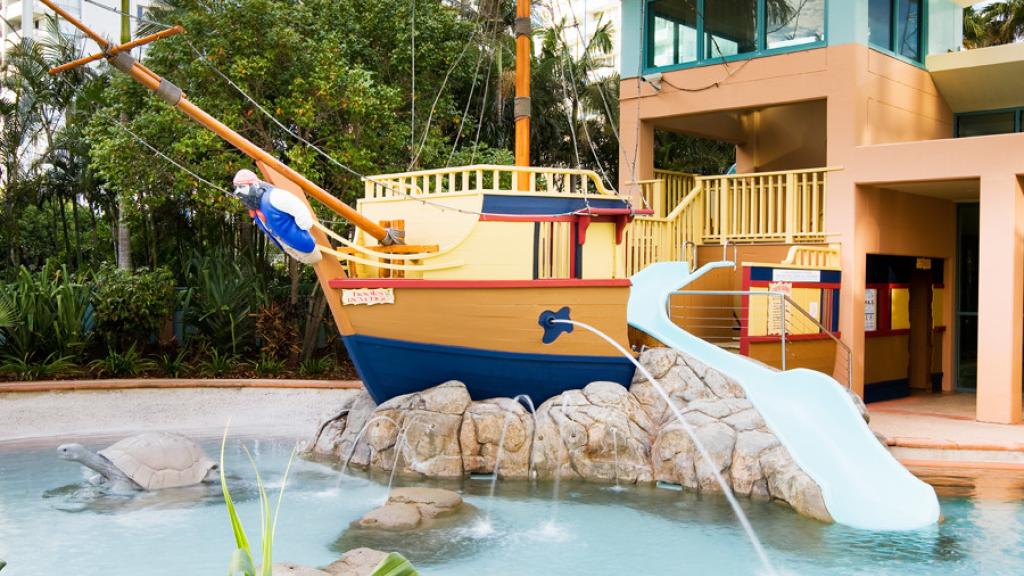 Avast all ye land lubbers and ready the rum, as the Gold Coast prepares to be besieged by pirates - of the Hollywood kind. Despite attempts to quash rumours that the next instalment of the Disney Pirates of the Caribbean franchise was to be filmed Down Under, media reports have surfaced that a production office has been established at Village Roadshow Studios on the Gold Coast.
Publicist, director and actor Alan Baltes posted details of a casting call for lead roles in Pirates of the Caribbean 5 in Australia and said the Hollywood blockbuster would be shot on the Gold Coast at Village Roadshow Studios and various other locations in early 2015. Pre-production has already begun and cast and crew have already begun the pilgrimage to Australia.
The fifth instalment in the billion-dollar film franchise, Orlando Bloom and Johnny Depp have already signed on to return to their roles in this next chapter Dead Men Tell No Tales. Thanks to a $US20.2 million incentive provided by the Australian Government, Gold Coast locals and holidaymakers could soon be rubbing shoulders with A-list celebrities and may even have the opportunity to appear in the film as extras.
Although production looks to be based at the Village Roadshow Studios, its likely plenty of the action will also take place at some of the Gold Coast's most famous beaches, including the obvious choice of Surfers Paradise. Dedicated star spotters and journalists alike will no doubt be preparing to set up camp in the hotel, restaurant and entertainment precinct of Cavill Avenue to capture all the swashbuckling action.
Whether you're on the hunt for autographs or just a relaxing holiday, Mantra Gold Coast accommodation is the perfect spot to try and catch a glimpse of Captain Jack Sparrow. Located in the heart of the nightlife precinct, Mantra Legends Surfers Paradise offers sophisticated accommodation which is a far cry from the cramped and leaky conditions of a pirate ship.
Located within walking distance of the beach and Cavill Mall, Mantra Sun City a little more removed from the looting, pillaging and rum-soaked hiccups of Captain Jack and is crew and is just a short drive to popular theme parks including Warner Bros. Movie World, right next to the sound stages and film sets of the Village Roadshow Studios.
We recommend you book in advance as come February 2015 when filming is scheduled to begin, you can be sure the hotels will be besieged by hopeful fans who'll have no option other than to walk the plank!
Comments