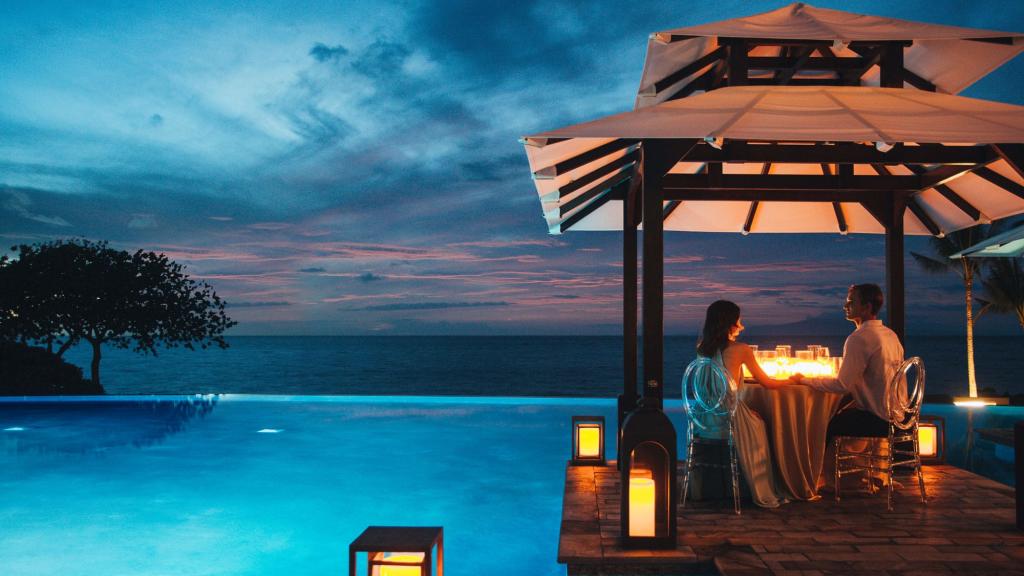 Whether you're planning your much-anticipated idyllic honeymoon or are merely in dire need of an intimate getaway, we've compiled some of our favourite romantic destinations that are sure to capture the passion without breaking the bank.
Queenstown Ski, New Zealand
Explore exquisite Queenstown after days spent ploughing through the pristine powder of The Remarkables and Coronet Peak. Set against an extraordinary backdrop of rugged mountainscapes and glassy Lake Wakatipu, a Queenstown Ski escape is like no other. For the adventure-seeking couple, New Zealand offers non-stop action, awe-inspiring panoramas and an exciting après-ski scene; enjoy everything from indulgent spa facilities and thriving bars to intimate resorts and winter retreats. Those looking for a romantic escape with a side of action (and only 3 hours from Australia's east coast) should look no further than New Zealand.
The Islands of Tahiti
Escape to isolated, pristine islands, turquoise waters and kaleidoscopic barrier reefs for a tropical holiday that epitomises the romantic dream. Indulge in one another as you enjoy days dedicated to deep pampering and relaxation. Find adventure in the volcanic hinterland and secret caves; from island jungle to deserted coastline, French Polynesia offers couples tropical seduction with a hint of old-world French charm.
Japan
Despite a historic obsession with love and romantic imagery, Japan is still so often overlooked as a destination that would inspire a traditional picture of intimacy. On the contrary, Japan's ancient cobblestone streets, glowing lantern lanes and in the spring, it's overwhelming pink blossoms, foster the perfect melting pot of love and allure. Cosy up in a private Onsen bath, admire picture-perfect views of snow-capped Mt Fuji and share steamy traditional meals inside century-old eateries hidden down ancient Tokyo laneways. Boasting affordable flights from Australia and budget-friendly accommodation and street food, Japan may be exactly the place to fan the flames of passion.
Kaua'i, Hawaii
From the extraordinary cliffs of the Na Pali Coast to the expansive Waimea Canyon, the Hawaii Island of Kaua'i is a verdant paradise. Whether you find your connection while hiking rugged mountain trails en plein air or feel closest when sharing a sun-soaked afternoon stretched out on golden sands, Kaua'i meets romantic expectations. Catering to most travelling couples, consider Kaua'i for a truly heavenly escape.
Hoi An, Vietnam
16th century Hoi An exudes old world charm and beauty. Fusing traditional Vietnamese culture with a colourful colonial heritage, Hoi An is teeming with independent galleries, family cafes, striking architecture and temples. Slow down in Hoi An and enjoy the network of pretty canals, UNESCO landmarks and tranquil beaches. Unlike some of the more intense Vietnamese cities, Hoi An is remarkably peaceful and makes for a unique romantic getaway.
Comments