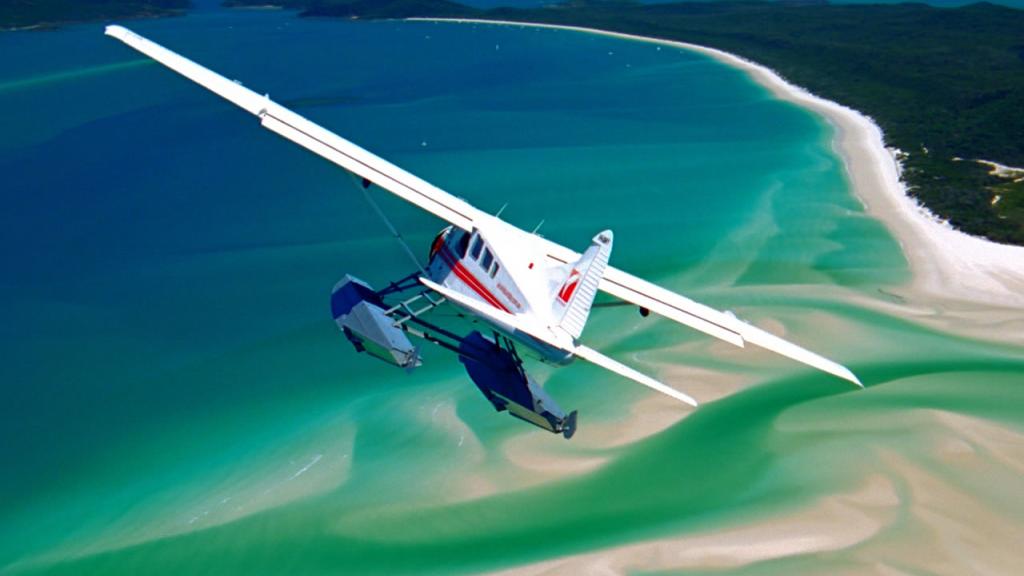 Members of the Whitsundays Regional Council this week voted unanimously in favour of commencing international charter flights into and out of the Whitsundays region in 2016. Pitched by AVMIN, a specialist air charter firm, this exciting news has seen the proposal broken down into three stages. Focussing on bringing the current Whitsundays Airport up to compliance with international air travel regulations, stage one and two will see the airport's standards improve and will also aim to establish appropriate carriers to operate within the region.
Upgrades to the airport are set to commence to bring the facility up to international operational standards and from there, it will be a reasonably straightforward process to get charter flights into the airport. The first international destination to connect the Whitsundays to the world has been named and it's our friends across the ditch – New Zealand. As a growing market, Asia was also flagged as a marketed to be targeted shortly after New Zealand flights are secured.
Councillors were quick to acknowledge the special place the Whitsundays holds with international visitors. The idyllic islands flanking the world-famous Great Barrier Reef are a very exciting prospect for overseas travellers and have long been drawing foreign tourists to Australian shores, however it's now going to be even easier for them to get here. The Whitsundays' popularity with overseas tourists was recently highlighted when Grammy Award-winning singer songwriter Taylor Swift chose to holiday on Hamilton Island along with all the crew of her 1989 World Tour.
While potential carriers are yet to be announced once the airport upgrades are completed, rumour has it that Cathay Pacific is in the mix. It's also expected that Air New Zealand will appear on the bill, with New Zealand having already been announced as the first international destination on offer. However sources have revealed very little in terms of any other air carriers that may service the region. The current plan is on track to commence services in and out of New Zealand by mid-2016, with Asian services expected to follow shortly after.
With stage one and two 'full steam ahead', a 12-week schedule has been outlined and there are already negotiations planned this week in Canberra. Federal MPs intend to lobby the government to request essential customs and immigrations services to be provided, initially, at no charge in order to get international services up and running. Similar to the services being provided to the Townsville Airport since the introduction of flights to Bali earlier in the year, MPs hope the Liberal National Government will come to the party, with the Minister for Immigration and Border Protection in talks to provide a similar arrangement for the Whitsunday Airport's international operations.
Comments