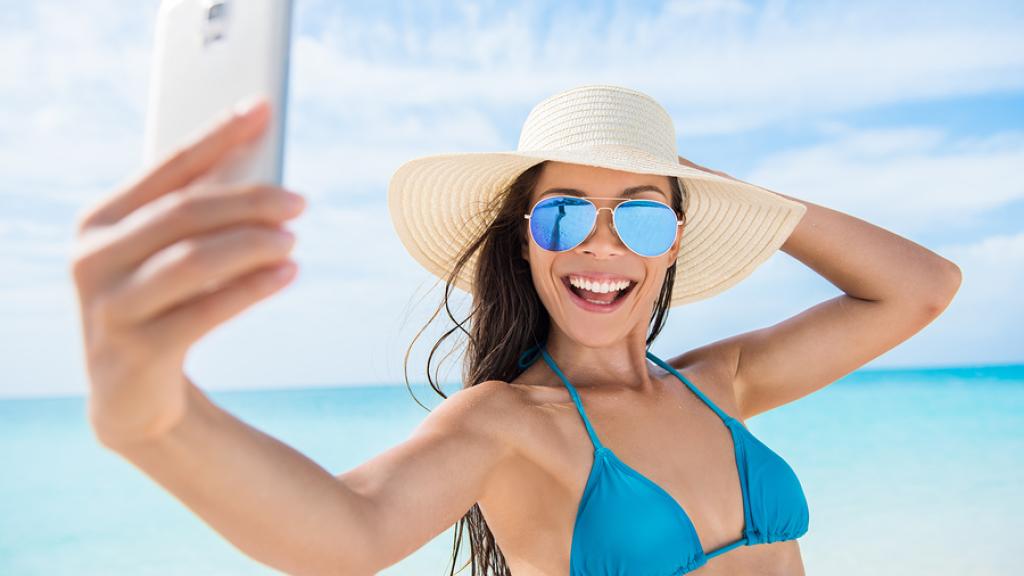 Dreaming of far away places is what we do here at TravelOnline. Curating the ultimate holidays, complete with azure blue waters and plenty of time for pool-side cocktails, we're tirelessly negotiating the best island package getaways and awe-inspiring destinations for your next escape.
As we comb the world in search of the perfect deal, we satisfy our wanderlust with the myriad travel accounts now overtaking our feed. Here we've compiled some of our favourite digital travellers and destination guides, inspiring us through the working week.
Family Travel
Travelling Australia, New Zealand and the South East with family in tow, Aussie mum Savanah offers an authentic insight into the ups and downs of family travel. A pastel feed of Asian delights and rolling waves, Savanah is honest in recounting the adventures of her tribe. For a genuine glimpse into life travelling with kids, find The Ganly Gap Year currently in Bali where it's sunnies and sandals all year round.
Solo Travel
Could you, would you travel through a foreign continent solo? For our Aussie readers, some of these images might look familiar, but Liane is a solo traveller from Germany – throwing herself into our country's natural wonders with spectacular results. Based in Sydney, Liane takes followers through Australia's most remarkable beaches and off-beat secrets. If you're looking for a little inspiration to escape the city and discover our extraordinary backyard, @kompasskind is a good place to start.
Destination Guide
Shot after shot of unparalleled beauty. The team at Pure New Zealand have it easy when it comes to curating a feed that showcases their island country's exquisite landscapes. Jagged mountains, glorious bays and volcanic spectacles, this is the kind of account that is guaranteed to inject a daily dose of inspiration into your routine.
Travel Agency
Natural bias notwithstanding, TravelOnline brings you the best of travel experiences in Australia, NZ, Asia and the Pacific. Daily images from our exclusive resorts, happy customers and favourite destinations feed your wanderlust and inspire the next escape.
Foodie Travel
Foodies the world over are bringing us together at the dining table, wonderful food being the answer to almost every cultural barrier. Every morning Michael of @symmetrybreakfast get's up at 6am to prepare a (symmetrically plated) distinct morning meal for his partner Mark. Travelling the world and now based in Shanghai, Michael's feed is both exceedingly satisfying to explore but also offers insight into the myriad ways people approach breakfast across the globe.
Adventure Travel
Climber, divemaster, adventurer; Rachel Moore is a model and scuba diver circumnavigating the globe with her husband on their dream boat, Agápē. Taking her south from Southern California to Panama and then across the South Pacific, the couple are fearless adventurers seeking beautiful and broken places around the world. This means supporting and campaigning for the non-profits and local organisations they encounter along the way. Check out Rachels feed as this intrepid couple sail the world!
Comments