Cruises to Tahiti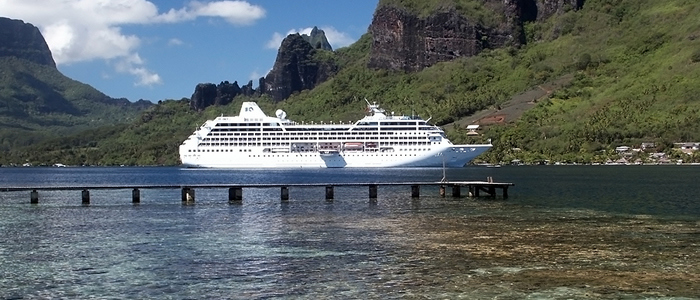 Offering some of the most spectacular and exclusive holiday destinations in the world, cruises to Tahiti are an affordable way to experience the unique luxury of this tropical island destination. Cruises to Tahiti offer the chance to visit bustling Papeete, beautiful Bora Bora and marvellous Moorea. Experience the unique culture of French Polynesia with a cruise to Tahiti and discover the incredible crystal clear aquamarine waters. Get up close and personal with some amazing marine life including lemon sharks, tropical fish and colourful corals. Don't miss your chance to experience this unspoilt natural paradise.
---
---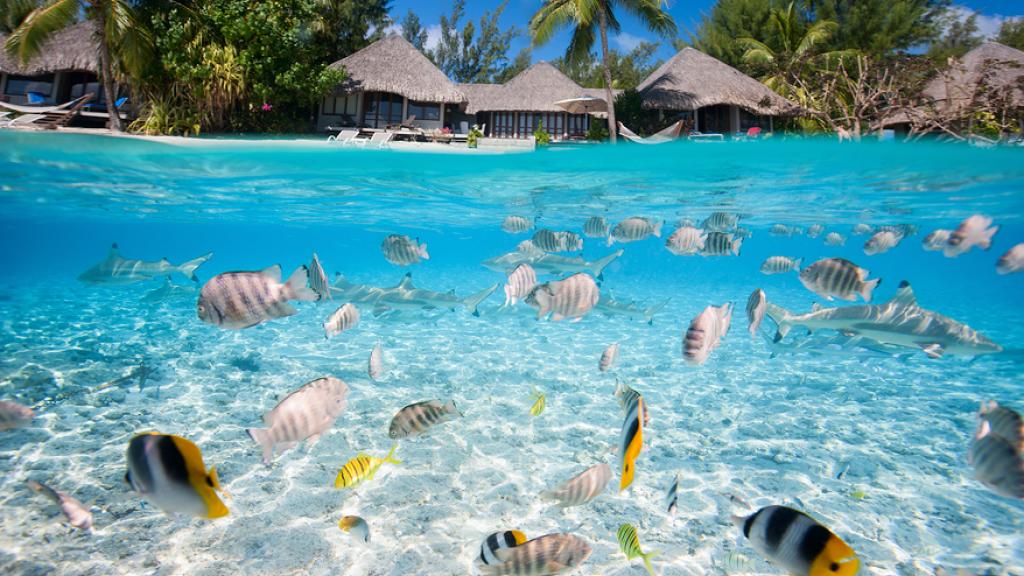 The capital of French Polynesia, Papeete is the gateway to experiencing the wonder and beauty of Tahiti. An island paradise, Papeete offers a unique mix of bustling cosmopolitan city with laissez-faire flair and sensational landscapes in the more remote areas of the island interior. From thriving rainforests and majestic volcanoes to stunning reefs, deserted beaches and unbelievably blue lagoons, there are a fantastic range of activities ideal for exploring the island.
The city of Papeete itself is an urban hub with sprawling cafes, boutiques, local markets, trendy food trucks, day spas and cultural sites. It is also the inspiration for some of the most lauded artwork by the famous Paul Gauguin, who's prints, drawings and carvings can be found alongside information about his life at the Gauguin Museum.
Marche du Papeete is Tahiti's most famous marketplace and is conveniently close to the cruise port, offering everything from fresh fruit and seafood to colourful flowers and plenty of handicrafts and souvenirs. Nearby the Vaima Centre is one of the largest shopping centres in Papeete and also offers the enchanting Pearl Museum, a must-do on any visit to Tahiti.
Discover cultural highlights at the Museum of Tahiti and her Islands where visitors can examine a number of collections and exhibits that showcase Tahiti's art, history and natural environment.
One of Tahiti's biggest attractions is its spectacular natural environment. A visit to Tahiti isn't complete without enjoying the iconic beaches. Boasting soft white sand beaches and truly crystal clear water, relax on the sand, swim or snorkel your way through the delightful coral cays. A kind of living aquarium, The Lagoonarium is open daily showcasing some of the most interesting and colourful species of fish found in the South Pacific as well as sea turtles, reef sharks and a variety of marine life.
Quai D'Honneur
Port de Papeete, Tahiti
Distance from City: 5kms (10mins)
Distance from Airport: 1km (2mins)