Cruises to Indonesia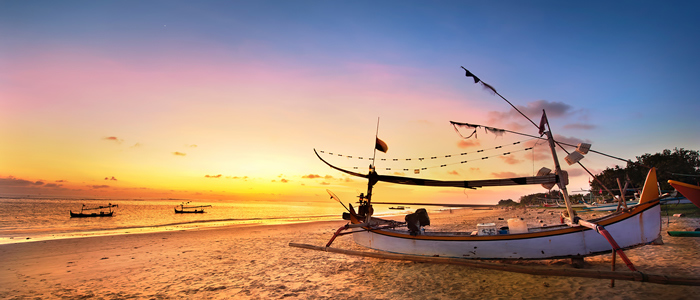 An historically scenic destination renowned for its culture and cuisine, cruises to Indonesia arrive in Bali. Although Bali has long been a popular holiday destination, cruises to Bali are a unique and interesting alternative to the typical land-based holiday. Cruises to Bali allow you to enjoy all the benefits of the island's affordable economy, discount shopping and fantastic day spas with all the comforts of an ocean superliner. A fantastic destination known for its beautiful beaches, bustling marketplaces and discount shopping, cruises to Bali are the ideal way to experience the island for yourself either as part of your cruising itinerary or as your final destination.
Cruise Name
Date
Nights
Departing
Price
Indonesian Explorer


14 Nights on

Pacific Dawn Departing Brisbane: 30th Jul 2019
$1,866.00
pp twin share
Indonesian Explorer


6 Nights on

Pacific Dawn Departing Singapore Cruise Center: 25th Aug 2019
Enquire
for best price
Indonesian Explorer


13 Nights on

Pacific Dawn Departing Singapore Cruise Center: 25th Aug 2019
$1,049.00
pp twin share
Asia & Australia


17 Nights on

Sun Princess Departing Hong Kong: 26th Sep 2019
Enquire
for best price
Asia & Australia


19 Nights on

Sun Princess Departing Hong Kong: 26th Sep 2019
$2,047.00
pp twin share
---
---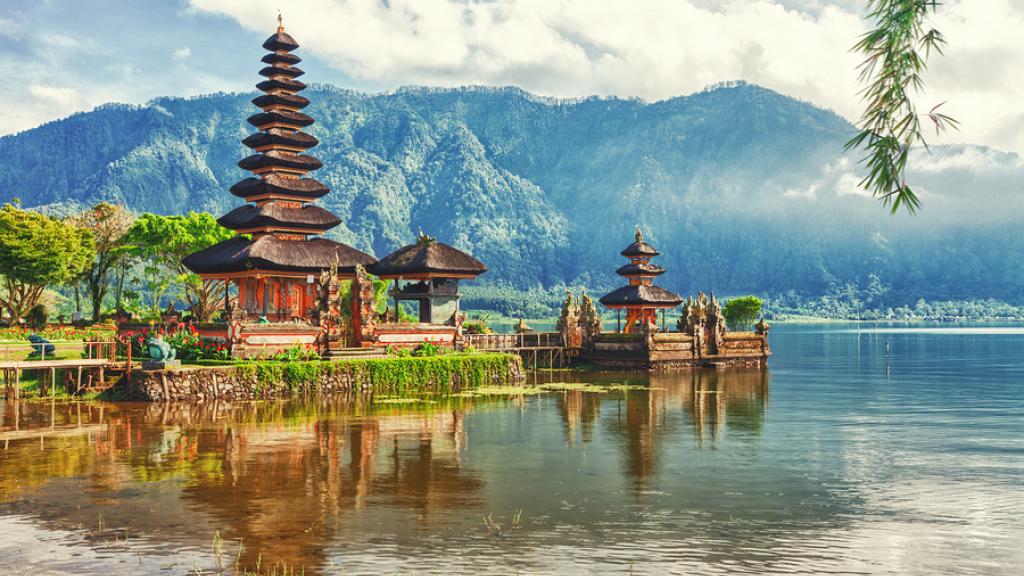 Regardless of what your ideal of a fantastic holiday should be, Bali has it all. The beachside resorts are an excellent example of the lifestyle the island stands for, but look past those and you'll discover there's plenty to do in Bali. A chance to experience culture and history dating back to 2000BC, a visit to Bali promises spectacular natural beauty and a wealth of nature-based activities and attractions.
The roads are lined with spice, cacao, coffee and banana plantations and hillside terraces are fertile with rice paddies. Elephant safaris take you deeper into the jungle while sacred temples surrounded by rainforest are a playground for cheeky monkeys. Those with a sense of adventure can try their hand at white water rafting or opt for catamaran cruising at a more relaxed pace. You can cool off at the local waterpark or enjoy lunch overlooking the incredible views of an active volcano.
If you'd prefer to just kick back and relax, the beaches of Bali are hard to resist. Located at the southern tip of the island, you can't go past Nusa Dua beach and the surrounding upscale resort precinct. Here you'll find boutique shopping, a great range of restaurants and some of the finest day spas in Bali. The area is also known for its fantastic surfing and clean white sand beaches. Sanur is a much more casual affair, while Kuta is the bustling hub of Bali known for its tourist facilities, bargain shopping and nightlife.
There's also a lot to see within minutes of the cruise terminal in the capital city of Denpasar. Colourful street markets criss-cross the district with endless street cafes offering authentic Balinese cuisine. The Denpasar Museum and Arts Centre is also worth a visit. Nearby, the Kuta Art Market has everything from leather goods and jewellery to sarongs, clothing, handicrafts and furniture. Don't forget to bargain, this is a way of life in Bali so have a little fun with it.
Benoa Cruise Terminal
Anchored offshore, passengers tendered to cruise terminal
Distance from Kuta: 10kms (20mins)
Distance from Airport: 8km (17mins)
Taxi Fare Estimate: 100,000 - 120,000 IRD ($10 - $12 AUD) one way, cruise terminal to Kuta