Cruises From Perth & Fremantle
Considered the gateway to a number of international and domestic destinations, cruises from Perth are a fantastic way to experience the historic, bohemian city of Fremantle. Departing on the Swan River in Fremantle, cruises from Perth visit an exotic range of continents including Asia, Europe and Africa and pass through the Indian Ocean at sunset, making for a spectacular way to bid farewell to life onshore and lose yourself in the relaxing rhythm of the sea.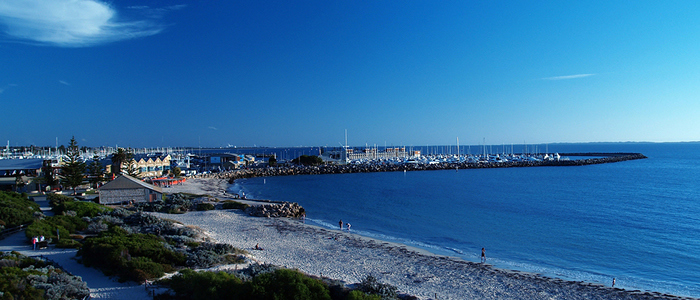 Cruises from Perth travel to a variety of international and domestic destinations including adventures in Asia, expeditions in Europe, 'me time' in the Mediterranean and Middle East as well as a safari by water in Africa. Ideally located in the historic region on Fremantle just outside of Perth, the capital city of Western Australia, Fremantle is an excellent cruising departure point year round.
Cruises from Perth (Fremantle) are available on board a wide range of ships including the Arcadia, Celebrity Solstice, Dawn Princess, Diamond Princess, Pacific Princess, Radiance of the Seas, Sea Princess and Voyager of the Seas. Cruises from Perth are an exciting experience thanks to the vibrant bohemian atmosphere of Fremantle and its picturesque location on the Swan River, within half an hour of the CBD.
The port is easily accessible by car or taxi and train and is just 30 minutes from Hay Street in the CBD. The port is also just 45 minutes from the Perth Airport. Although there is no parking available at the cruise terminal, short and long term parking options are available nearby at Victoria Quay and Queensgate. The port facility is also home to an excellent selection of cafes, restaurants and shops, ideal for filling in time as you excitedly wait for your cruise departure or for extending that carefree holiday feeling once you arrive back in Perth.
---