Meet Our Cruise Experts
With over 59 years' experience booking cruises between them, our Cruise Experts have a passion for cruise holidays and know how to find you the best deal. Between them they've sailed on 20 cruises and have spent a total of 100 nights onboard some of the biggest and best ships in the industry. In addition to their travel industry experience and retail ship inspections, our Cruise Experts have also cruised with some of the most recognised names in the cruise industry including P&O, Princess Cruises, Royal Caribbean, Carnival and Norwegian Cruises.
Call 1300 883 887 to talk with our Cruise Experts!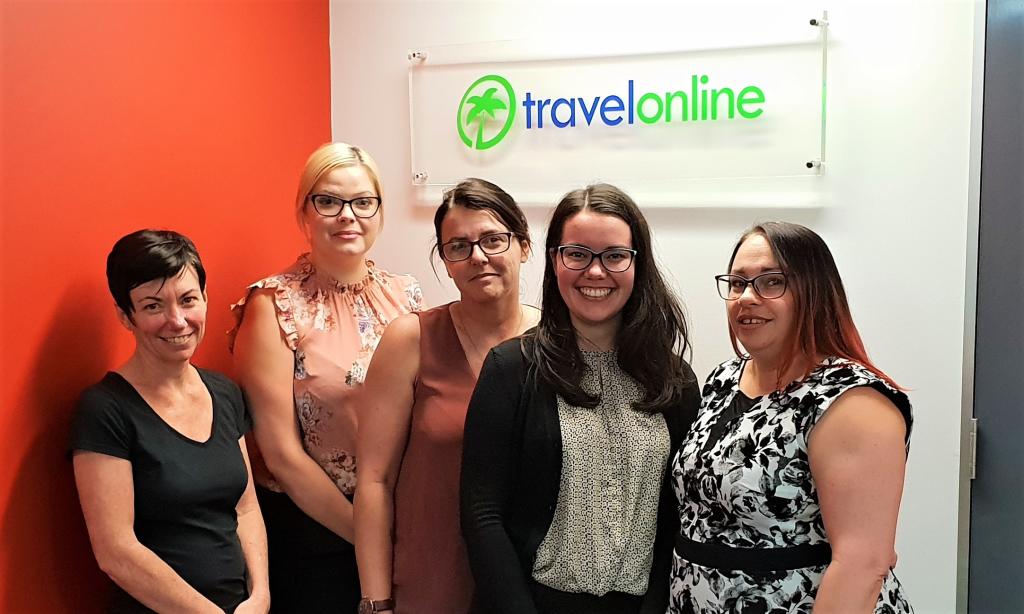 Cindy has been a Travel Agent specialising in Cruise for the past two years and it is definitely her preferred way to travel.
She is a self confessed cruise fanatic who loves to talk all about cruise ships, cruise destinations and hints & tricks to assist you on your holidays. Cindy has been on many cruise ships herself and when she's not working, she loves nothing more than visiting various ports around Australia to watch the ships come in and out of port.
Favourite cruise ship? – Ovation of the Seas!
Cindy has cruised:
21 Night Pacific Aria – Island Hopper
14 Night Pacific Dawn – Queensland Islands
10 Night Pacific Explorer – Pacific Islands
30 Night Carnival Spirit – Pacific Islands
7 Night Pacific Aria – Barrier Reef Discovery
7 Night Sea Princess – Queensland Coast
12 Night Sun Princess – Island Hopper
3 Night Ovation Of The Seas – Sydney to Sydney
Cindy's Tips
Make sure you have a small travel bag for your bathers, suncreen and medications with you when you board. You will not have access to your bags for some time and looking longingly at the pool rather than being in it is not quite the same.
Check in early to take full advantage of the ship, take your time to scope out restaurants, places you want to go back to and, of course, the best way to get from the pool back to your room.
Sea sickness can happen to anyone. Make sure you are prepared. Bring your medication and if all else fails, go see the acupuncturist in the day spa - what they can do to your ear will amaze you!
When visiting the smaller islands make sure you bring reef shoes to avoid any small injuries.
Book the specialty restaurants before you get on board if possible. Otherwise, when you get on board, go and see the concierge and get your bookings done.
When travelling with children, book them into the kids club when you board.
Most cruise lines have a phone app which can be downloaded BEFORE you board. These apps are very useful for your daily schedule, cruise account updates and keeping in touch with your cruising buddies.
Kristy has worked in the travel industry for the past 12 months and has booked many cruise holidays in her time. Her first encounter with a passenger cruise liner was on board the Pacific Dawn for a girls trip!
Kristy has been on many cruises since, and has also travelled to North Queensland, NSW, Victoria, New Zealand, Fiji and soon Bali. Her cruise ship inspections include Arcadia – P&O, Carnival Spirit and Celebrity Solstice.
Kristy has cruised:
7 Night Pacific Dawn – Pacific Island Hopper
3 Night Pacific Explorer – Comedy Cruise
3 Night Carnival Spirit – Sampler
4 Night Pacific Aria – Whitsundays
3 Night Sea Princess – Brisbane to Brisbane
3 Night Pacific Explorer – Australia Day
Krisy's Tips
Make sure you book at least one dinner at each restaurant, so you get a taste of everything on board.
Go on a behind the scenes tour of the ship.
BINGO is a must!
Ricki has worked in the travel industry for the past 7 years and has booked many cruise holidays in her time. Ricki has been fortunate enough to travel to over 21 countries and comes from a family of experienced cruisers. She loves the South Pacific and can't wait to cruise more, especially the Caribbean!
Ricki says, "I think cruising is the easiest holiday you can have. I love that you can be as active or relaxed as you like, and spend your days as you please! My family loves to cruise to meet new people and party the night away. I think the shore excursions are a MUST do when cruising, you want to make the most of your trip after all!"
Ricki has cruised:
3 Night Dawn Princess – Sydney to Melbourne
Ricki's Tips
Buy a drinks package where possible – Even if it's a basic soft drinks package that includes bottled water and coffee.
Try one of the restaurants that may NOT be included in your cruise cost. The food is AMAZING and will be super romantic for couples.
Bring your own snorkel gear for the island excursions. It's cheaper, more convenient and hygienic!
Make new friends! Don't be shy, everyone is in the same boat (haha).
"Today's forecast – Cruising with a chance of drinking!" - Ricki, TravelOnline Cruise Specialist.
Kiera has been selling cruises for over two years and she loves it! Her first encounter with cruising was over 10 years ago when her family went on a family cruise holiday with P&O. Her family loves cruising as it's a great way to spend time together and bond as a family.
Kiera has cruised:
7 Night Pacific Sun – Pacific Island Hopper
Kiera's Tips
Try and pre-book your shore excursions as they can sell out.
Bring sea sickness tablets – it can hit anyone and you don't want to be caught without them.
Don't forget to pack for theme nights.
Bring a lanyard to carry your cruise I.D.
A sarong will also come in handy.
Having worked in the travel industry for over 25 years, Fiona decided to branch into cruising 2 years ago and she has never looked back!. Her family are avid cruisers. She believes that cruises are the best holidays, as you only have to unpack once but experience many destinations in the one holiday.
Fiona has cruised:
7 Night Norwegian Cruise – Hawaiian Islands
10 Night Royal Caribbean – Pacific Islands
10 Night Pacific Explorer – Island Hopper
3 Night P&O short break - Brisbane to Brisbane.
Fiona's Tips
Book in advance – don't leave it to the last minute, especially if you are looking at sailing during school holidays or peak travel dates.
Book specialty dining options upon embarkation of your cruise so you don't miss out!
Pre book shore excursions.
Take a bit of foreign currency with you for each of the ports prior to getting on the ship – rates can be expensive on board to exchange funds.
"Take adventage of your Travel Agents insider knowledge" - Fiona, TravelOnline Cruise Specialist.