Nusa Lembongan Holidays & Travel Guide
Boasting azure tropical waters, sun-bleached sands and spectacular coral reefs, Nusa Lembongan is a stunning holiday destination. Located off the southeast coast of Bali, Nusa Lembongan is a tiny island just 8 sq km in size. But despite its small size, this island is quickly becoming one of Bali's most visited regions. Nothing like the bustling streets of Bali's main island, Nusa Lembongan is a relaxing holiday destination completely undisturbed by street vendors or traffic.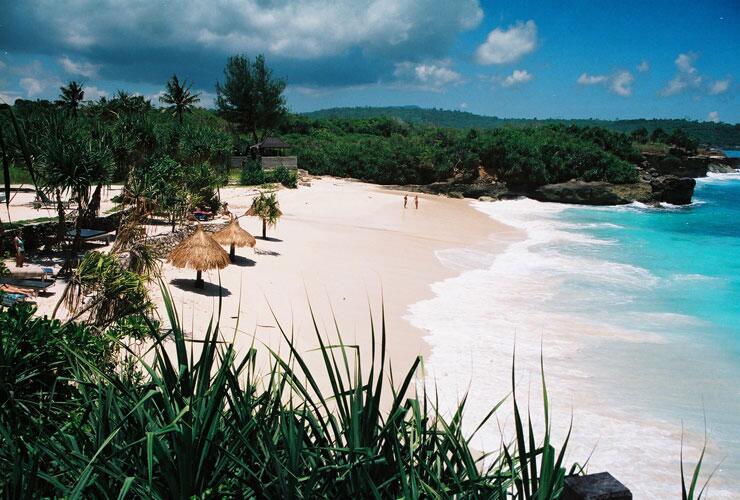 A stunning tropical playground, Nusa Lembongan's most popular activities revolve around its beautiful clear waters with surfing, snorkelling and diving. Home to some of the best waves in Bali, Nusa Lembongan is a surf lovers dream! The waters surrounding the island are also teeming with colourful coral and an abundance of marine life that make snorkelling and diving a fascinating experience. With man made attractions limited to temples and a picturesque suspension bridge, it is Nusa Lembongan's golden beaches, scenic coastline and breathtaking sunsets that draw so many holiday visitors each year.
Nusa Lembongan Accommodation
Offering spectacular coastal views and tranquil beachside settings, Nusa Lembongan accommodation is the perfect place to put your feet up and relax. Featuring a range of hotels and resorts ranging from 3 stars to 4.5 stars, Nusa Lembongan accommodation provides guests with a fantastic and comfortable place to stay. With world class amenities like private pools, relaxing day spa's and beach bars, you simply can't go wrong with Nusa Lembongan accommodation.
Nusa Lembongan Holiday Packages
For travellers in search of the best deals on flights, accommodation, transfers, travel insurance and local tours, TravelOnline offers custom holiday packages to Nusa Lembongan at unbeatable prices. Streamline your holiday planning as our travel experts look after the details and dream easy in the knowledge that you've secured the most affordable, comprehensive Nusa Lembongan holiday package.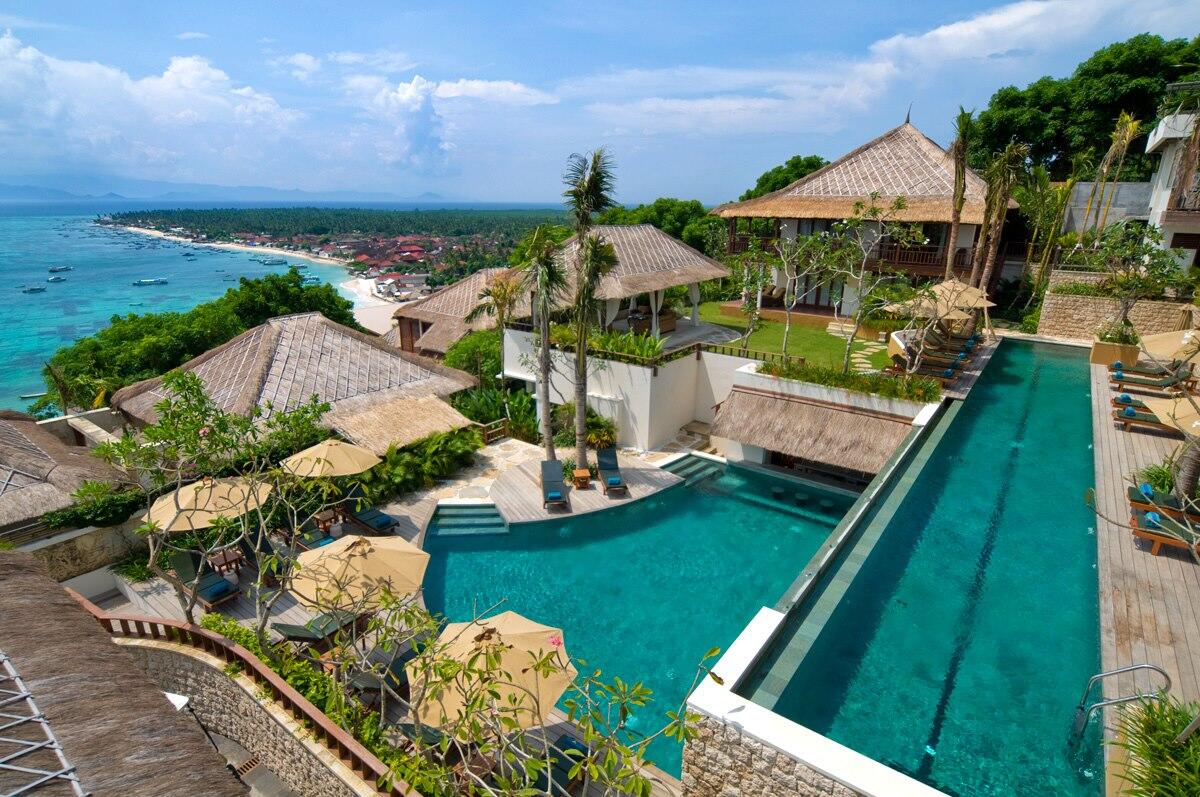 Did You Know?
Studded with coastal paths a peaceful trails, Nusa Lembongan's accommodation and restaurants are all linked and offer fantastic views of Bali's famous sunsets, making them ideal for exploring all the island has to offer and getting those picture perfect holiday snaps!
Popular Bali Holiday Deals