Cruises to Vanuatu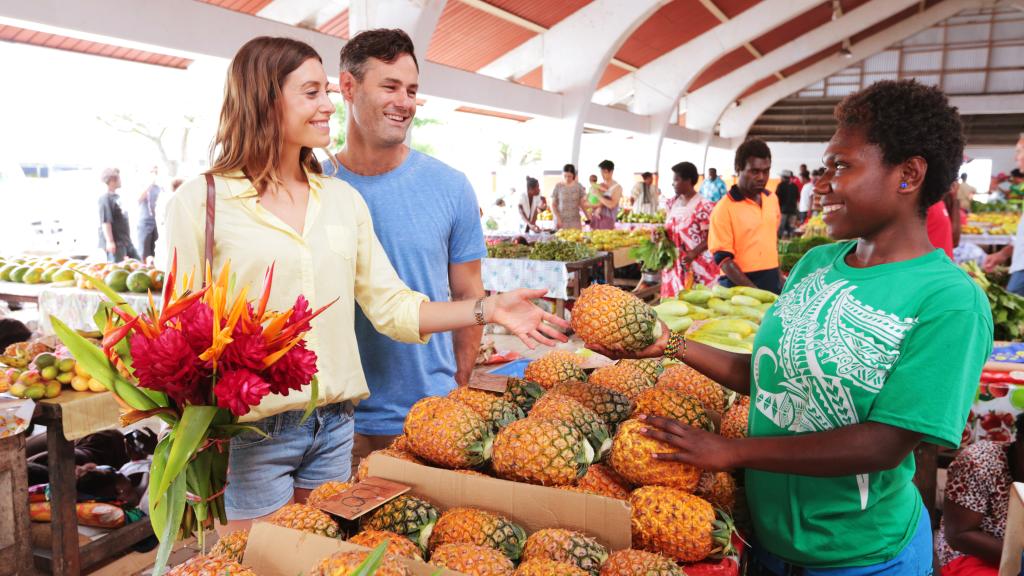 A stunning archipelago in the South Pacific, cruises to Vanuatu arrive at a number of ports including Wala, Vila, Santo, Mystery Island and Champagne Bay. Whether finishing their journey here or just passing through on their way to another exotic destination, Vanuatu cruises allow you to explore the lush tropical islands, pristine beaches, incredible dive sites and cascading waterfalls of Vanuatu onboard a cruise. Arrive in Vanuatu the same way the first explorers did, albeit in a much more luxurious vessel, and enjoy the scenic views of this unique method of arrival. Relax on deck and enjoy your tropical surrounds or venture ashore and explore the charming little villages and friendly locals with cruises to Vanuatu.
Cruises to Vanuatu
Cruise Name
Date
Nights
Departing
Price
Pacific Islands from Sydney


10 Nights on

Carnival Legend Departing Sydney: 28th Oct 2016
$1,499.00
pp twin share
South Pacific


8 Nights on

Explorer of the Seas Departing Sydney: 2nd Nov 2016
$900.56
pp twin share
Explore the Loyalty Islands


9 Nights on

Pacific Jewel Departing Sydney: 4th Nov 2016
$699.00
pp twin share
Pacific Island Hopper


7 Nights on

Pacific Dawn Departing Brisbane: 5th Nov 2016
$749.00
pp twin share
Pacific Islands from Sydney


10 Nights on

Carnival Legend Departing Sydney: 7th Nov 2016
$1,049.00
pp twin share
New Caledonia & Vanuatu


11 Nights on

Sea Princess Departing Brisbane: 9th Nov 2016
$1,399.00
pp twin share
South Pacific


10 Nights on

Explorer of the Seas Departing Sydney: 10th Nov 2016
$953.45
pp twin share
Melanesian Discovery


10 Nights on

Pacific Pearl Departing Sydney: 14th Nov 2016
$799.00
pp twin share
---
Vanuatu Cruise Attractions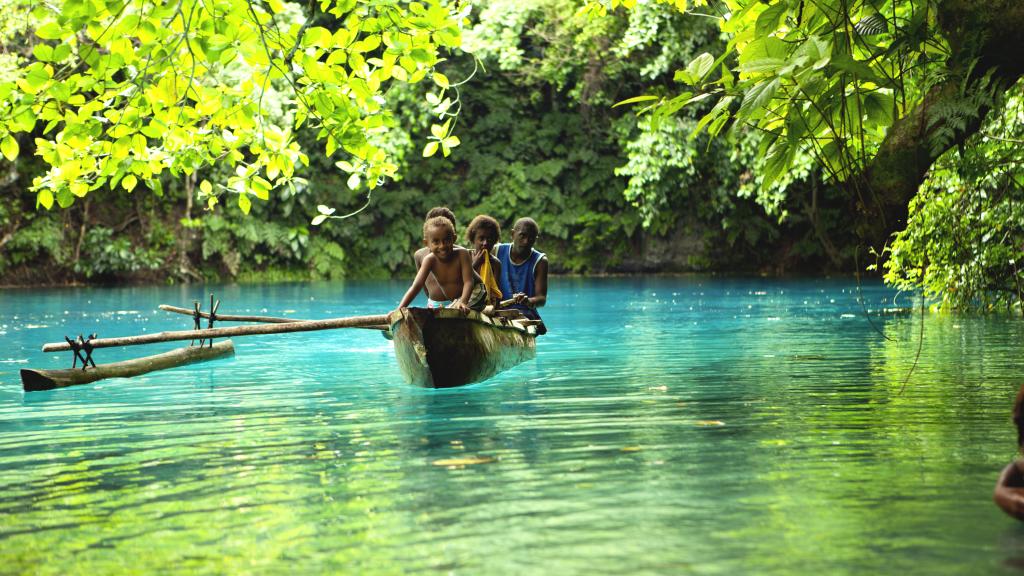 Experience this tropical paradise and discover the smiling locals, cascading waterfalls, magnificent marine life and postcard-perfect beaches with cruises to Vanuatu. There are plenty of tours and activities that showcase the highlights of this island oasis including some of the most beautiful scenery in the world. Port Vila is a breathtaking natural harbour, yet it is just a small part of the island of Efate. Look at little further for dense jungle and imposing cliffs just waiting to be discovered.
Made up of a total of 83 islands, Vanuatu is a mix of ancient tribal culture and fascinating communities. Gain an insight into the unique Melanesian customs with a visit to Ekasup village and learn traditional trapping games, natural medicines, food preparation and cooking techniques.
Vanuatu cruises are one of the best ways to experience one of the island's biggest attractions - its dazzling natural environment. From stunning jungle and scenic rivers to flowing waterfalls and world-class diving, there's something to take your breath away both on land and underwater. Embrace your inner adventurer at Mystery Island, canoe down the Riri River or go zip lining through the jungle.
With its warm waters and incredible visibility, Vanuatu offers some of the best scuba diving in the world. There are scuba safaris to suit all skill levels, including those who've never dived before. Descend under the water and discover a whole different world of colourful corals and tropical marine life.
Don't miss the unbelievable Mele Cascades waterfall, a 50m high drop of thunder water which feeds into ponds created by eroded rock. Surrounded by jungle-like rainforest, visitors can swim in the incredibly clear waters. If you're feeling especially adventurous, you can even abseil down the waterfall.
Cruises to Vanuatu Arrivals & Departures
Port Vila Main Wharf
Wharf Road, Port Vila
Distance from Port Vila Township: 4kms (8mins)
Distance from Airport: 9km (18mins)
Taxi Fare Estimate: 400-800 vatu ($5 - $10 AUD) one way, cruise terminal to Town