Cruises to Perth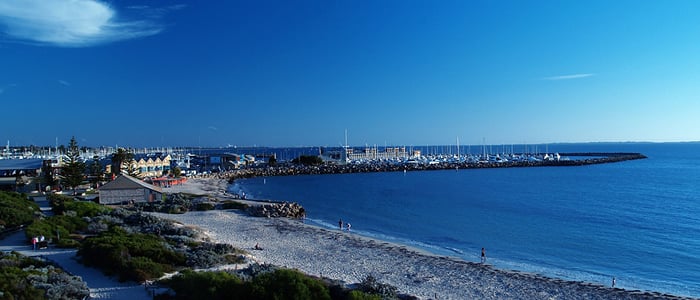 Cruises to Perth arrive in the historic bohemian city of Fremantle situated on the banks of the picturesque Swan River. Whether disembarking in Fremantle or simply making a stop on their journey, cruises to Perth offer scenic views of some of Australia's most rugged coastline and also boast the opportunity of passing through the spectacular Indian Ocean at sunset. Enjoy the relaxed pace of Fremantle with its unique creative energy and watch the city come alive with eccentric locals and street performers on the weekend. Explore the markets, make your way down the famous cappuccino strip or take in the historical buildings. The perfect place to relax at the end of your cruise, Perth is just 20 minutes away meaning you're still close to the action.
Cruises to Fremantle
Cruise Name
Date
Nights
Departing
Price
Australia Top End


16 Nights on

Radiance of the Seas Departing Sydney: 31st Oct 2016
$1,416.12
pp twin share
Australia & New Zealand


17 Nights on

Radiance of the Seas Departing Fremantle: 16th Nov 2016
$2,296.56
pp twin share
South Australia Explorer


13 Nights on

Sun Princess Departing Fremantle: 5th Dec 2016
$2,299.00
pp twin share
Southern Australia Explorer


8 Nights on

Sun Princess Departing Adelaide: 10th Dec 2016
$999.00
pp twin share
Western Australia Getaway


3 Nights on

Sun Princess Departing Fremantle: 18th Dec 2016
$579.00
pp twin share
Indonesia


15 Nights on

Sun Princess Departing Fremantle: 21st Dec 2016
$2,399.00
pp twin share
Northern & Western Australia


14 Nights on

Sun Princess Departing Fremantle: 8th Jan 2017
$1,799.00
pp twin share
Australia Top End


16 Nights on

Radiance of the Seas Departing Sydney: 9th Feb 2017
$2,750.12
pp twin share
---
Attractions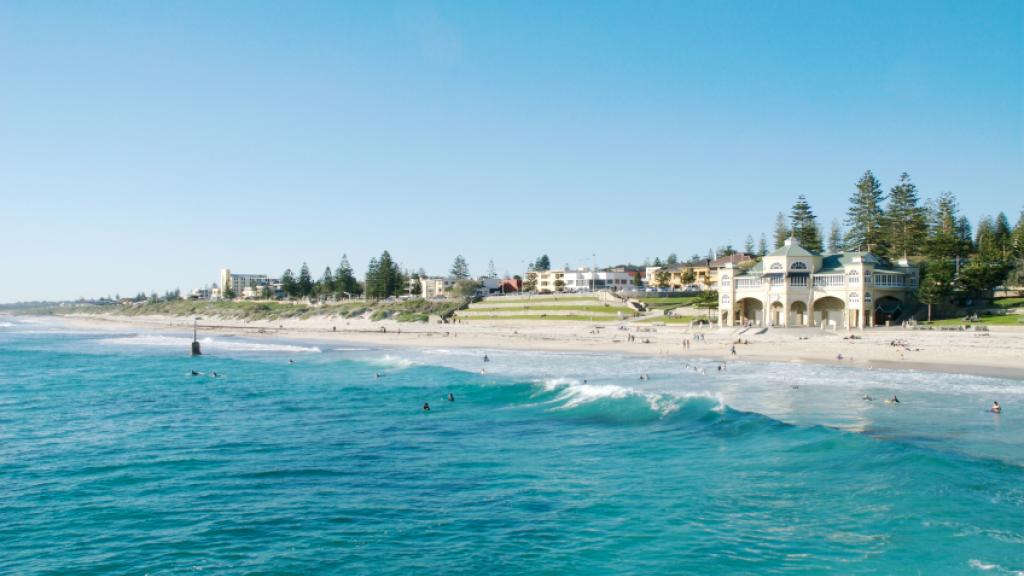 Nestled on the banks of the Swan River, Perth is the capital of Western Australia and enjoys all the luxury and convenience of a modern city, with picturesque beaches only minutes away. A visit to Fremantle is an essential part of any holiday to Perth and both cities are attractions in their own rights.
Fremantle is a bustling port town known as the world's most well-preserved 19th century port famous for its harbour complex and a hub of coffee shops, pubs and nightlife. Perth is surrounded by beautiful reserves and gardens and is affectionately known as the 'city of lights'.
The city of Perth features some excellent shopping as well as striking historical buildings including Government House, His Majesty's Theatre and two spectacular cathedrals. Further north, the cultural precinct of Northbridge enjoys a variety of galleries and museums and it also the nightlife hub. Don't forget to explore the inner-city green spaces, gardens and parks including iconic Kings Park, which offers fantastic views of the city and river.
No holiday to Perth would be complete without exploring the charming port town of Fremantle. Steeped in history, Fremantle is filled with picturesque old buildings and a rich maritime history. Explore the city's extensive architectural conservation and discover the central role the arts play in this culturally diverse city. Within easy walking distance you'll find galleries, museums, theatre, fine crafts, buskers, original music and even contemporary circus. Get lost in the old world charm of Fremantle.
Arrivals & Departures
Fremantle Passenger Terminal
Victoria Quay Road (Fremantle)
Distance from City: 23kms (30mins)
Distance from Airport: 27km (40mins)
Taxi Fare Estimate: $45 - $60 one way, cruise terminal to Perth